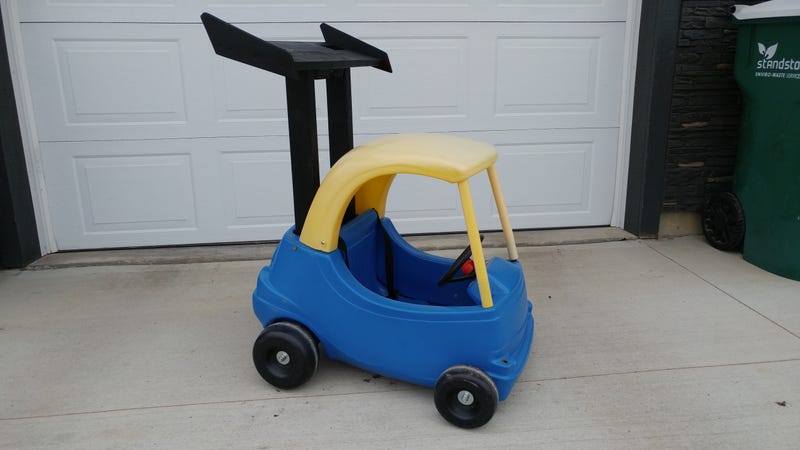 When we took the car out yesterday we couldn't help but notice how loose it was in the corners. Decided to add a massive spoiler to help solve the issue.
If it's worth doing it's worth overdoing. Spoiler is mounted right to the chassis for maximum strength. None of this trunk mounted spoiler nonsense.
As an added bonus spoiler also doubles as a push bar.