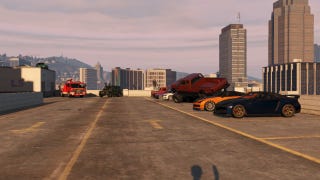 Let's set an official Oppo time to meet on GTA, so we have bigger turn outs.
Time: Fridays 6-10pm? or Sundays 1-4pm? These seem like times where people don't have lots to do.
Locations: Here's the fun part, and to try and get away from boring parking garages.
Vineyard
-photogenic scenery, lots of good driving roads nearby, not too far north from the city.
Cable Car station
-fairly good scenery, close to the beach.
-fairly far north from the city, but close to the coastal highway, so it won't be too long.
Beach: there is three major parking lots in a row here
-awesome sunsets, on the edge of the city so no long drives.
Marina
-good view of the skyline, in the heart of the city.
Rodeo Lot
-fairly central, view of golf course, minimal ramps to drive up
Rainbow Lot
-lights up at night, fairly central, near highway, has a working exit lift gate
Observatory
-good driving roads, close to the city, has a good view
We can vote for a permanent location, have them on rotation, or let whoever hosts the server decide. You can also put location suggestions in the comments.
Hosting
Put a post on oppo saying you're starting the meet, and what Gt to ask for an invite from.
Any suggestion are welcome and I will try to repost for the afternoon/night crowd