Hai.
So I just bought GTA V on the Steam sale, as I am building a new PC, which can actually run it. For two f-ing years I have been drooling over this game all over my old laptop keyboard.

So, the question is - if I just bought the game now, will I get all the updates, or were they a one-time deal?
Because looking at all those Citroen Meharis, SM's, and more recently the lowriders, this game seems like a dream come true...

I hope to see you guys online sometimes!
Thank you in advance.

____________________________
P.S. The new PC specs, if anyone was wondering: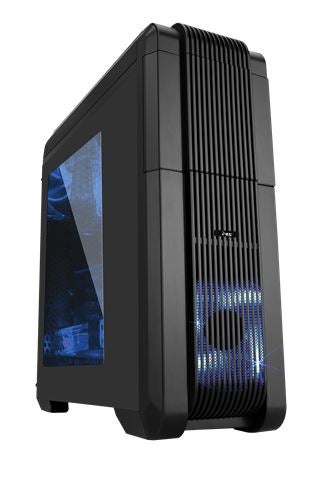 Intel Core i5-6600
Motherboard: Asrock H170 PRO4S
DDR4 16GB (2x8) Kings 2400 FY 1
Kingston SSD 120GB HyperX Fury
WD 1TB SATA3 64MB EZEX blue 1
Vcard: Gigabyte GTX960 G1 GAMING 4GB
Case: MS midi tower Monster blue - a Croatian product, this. A great looking case, it's the one pictured.
PSU: Fortron 500W, Hyper 1
DVDRW LG random whatever
Monitor: Samsung S27D390HS 27"

I made some money and this is the first time in 20 years when I will finally have a cutting-edge rig, until now I've always had to contend with minimum specs in almost every game.

Thank you again!