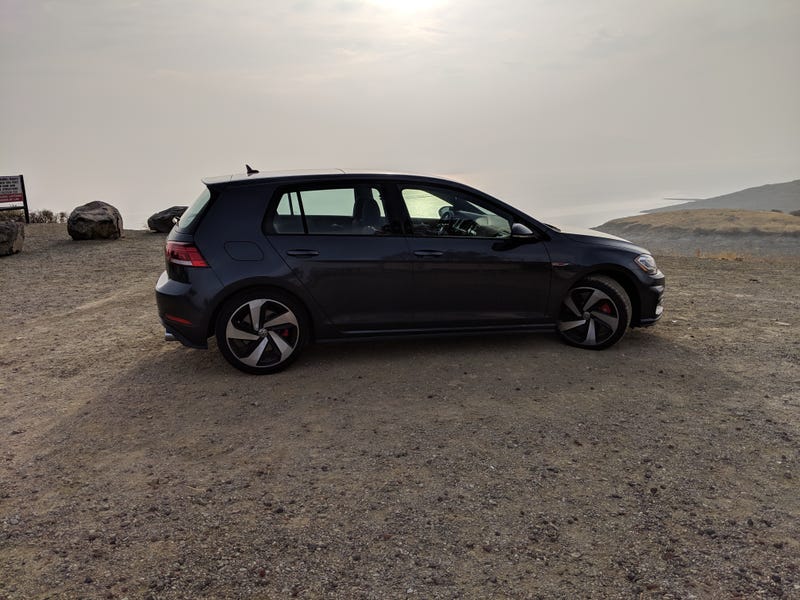 I traversed the Valley floor through farm country, then took twisty Hwy 198 over the mountains west to King City. Morning meeting in Greenfield, lunch meeting in Salinas, and home over the Pacheco Pass. I am already in love with this car, and was smiling the whole way. Bravo, Volkswagen. Oppo, the governments of the world have failed us. In reparation for the diesel fraud, each driveway should have a manual GTI.
The car has a neat feature - SD card reader. I loaded 15000 songs on a 128 GB SD card and my car is now a jukebox.
This was one of my best decisions ever.