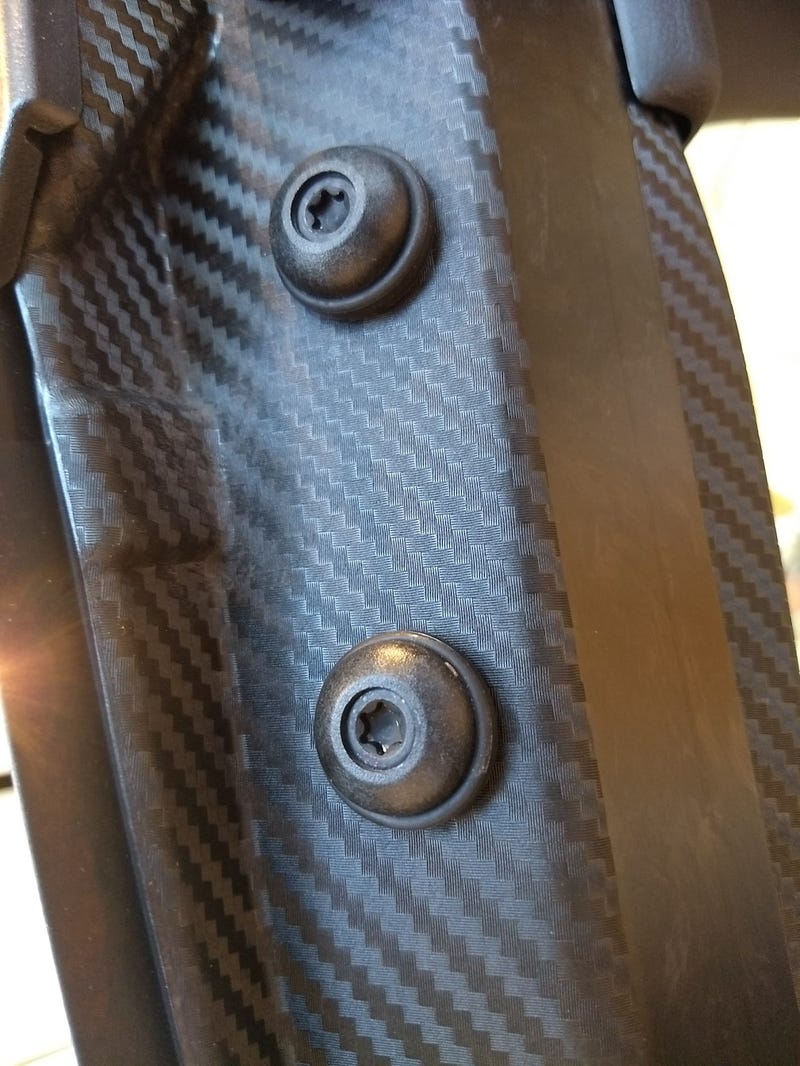 Answer-
Yup, Prius Prime. And yes, its real CFRP. Crazy.
Its so they can do cool swoopy bubbly things with the glass. IF this is the future of efficiency...i can live with that. Seriously, the rear hatch, unlike the rest of the car, is really neat.
Also, I'm SO TIRED OF SALESMAN!
Got a call on the crapper the other day, I hung up.
They call right back so I think "okay this must be important"
"hello"
"yes this is terd furgison from Toyota sales place you still looking at at highlanders?"
*Flush*
"No, I have never been looking at highlanders. 4Runners, but not highlanders"
"oh right 4runners, is now a good time."
"no."
"well I have a 4runner for you to look at and..."
Putting aside that im in the bathroom at the time, I actually do want to hear about a 2011 4runner with 3rd row, so I set up an appointment for 1 pm today. I call my wife, she gets the kids in the car and we come on down.
front desk - "Hi can I help you"
"yeah, were here to see Turd Furgison."
"oh turd isn't here today..."
"o...kay..."
"is there something else I can do for you?"
"Well I had an appointment to see a 2011 4runner"
"oh let me see about that, I'll get Chet ripkins over to help you.
"fine"
Chet - "Hi, Im Chet what can I do for you?"
"yeah I am hear to look at the 2011 4runner."
"hold on"
"dissapears for 10 minutes."
"Sorry its in the body shop right now getting some scratches touched up."
"Um...what? I have my whole family coming down to look at it...we had an appointment? WHY WOULD YOU SEND IT TO THE BODY SHOP!"
"it had scratches..."
Just as my wife gets all the kids out of the car...