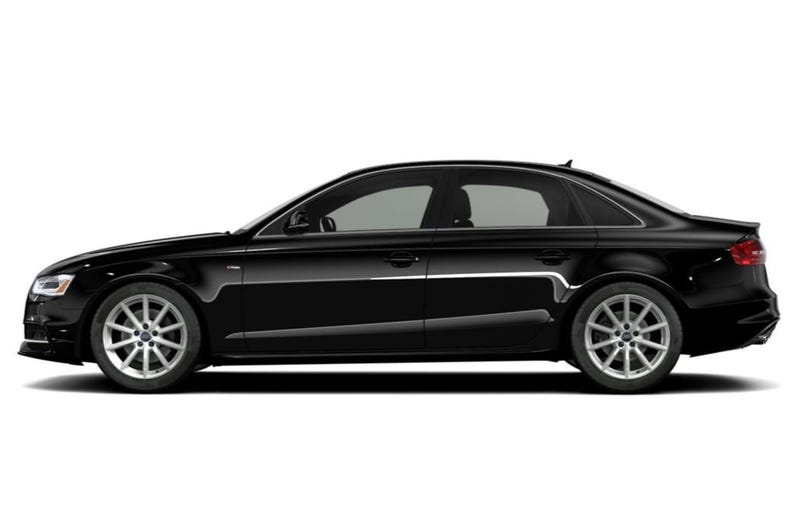 This is probably really easy.
.
.
.
So yeah, it's an A4 Quattro.
Audi must have changed some things for the 2015 model year.
Like the option of a back headliner with the brown/black interior! No more ugly tan/grey!
Also, with the brown seats, the shifter boot used to be brown, not anymore obviously.
With MMI, the upgraded 17 inch wheels, and heated front seats, the car totals out at $40,800. Which doesn't seem to bad IMO.