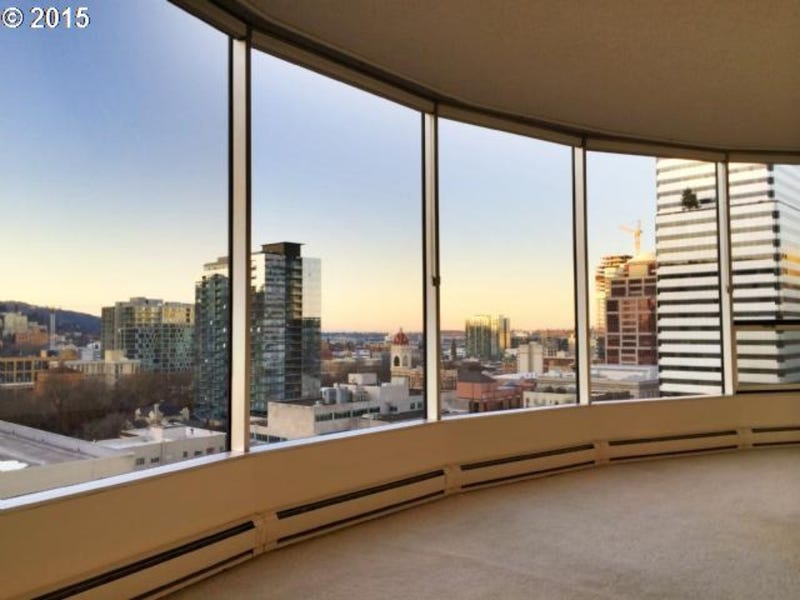 With home prices creeping upward in various US metro areas and the housing market tightening up in places like Manhattan, San Francisco and Portland it's a rare occurrence to find an affordable home let alone one with a view. So what do you think it would cost to live on the 18th floor of a 2 bedroom 2 bathroom 1350 SQ FT condo in downtown Portland OR? Not as much as you would think.
Maybe this wide screen view will reign in your guesses. This condo is listed for $380K. My friend just bought a condo with half the SQ FT on the 4th floor of a new development for $290K.
Do the math.
I wasn't looking in that area to find a home but holy fucking shit, I'd feel like an idiot not to buy this gorgeous 18th floor downtown 2 bedroom 2 bathroom condo and pay any loans off by renting it out, especially with so many new companies moving to Portland. I'd take out that carpet, put in wood floors and update the bathroom, if the building would allow it. I could probably resell it for 200k over the listing price in 18 months with the recent comps.
What do you guys think though? Is it worth it to drop 380K to live so close to other people? Or would you rather spend 380K on a large house with a yard/property in the suburbs/county?