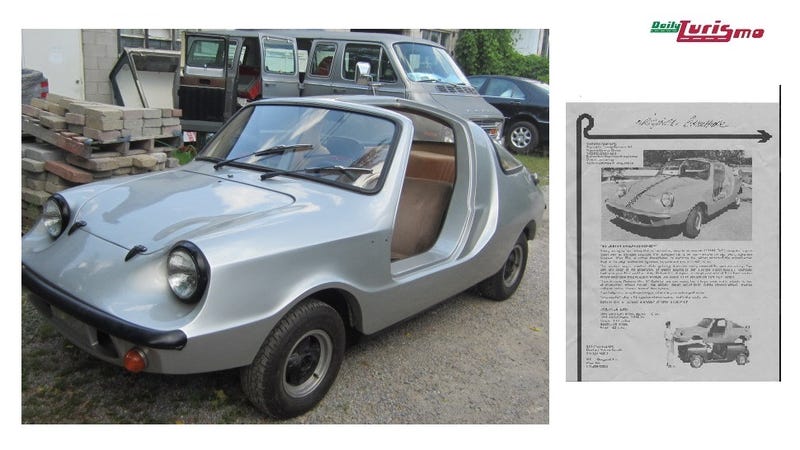 The Reptune GT is a kit car based on the Austin Mini and the brainchild of a designer by the name of Dennis Prophet. It isn't often that you are able to buy a car from its designer, but this gullwing designed kit car is being sold by the original designer/builder. Find this 1976 Reptune GT is for sale in Ajax, ON via Kijiji.ca for $13,500 CDN.
We typically shun kit cars that rip off a classic design, but this gullwing equipped fiberglass body on top of an Austin Mini chassis looks closer to a car from Disneyland's Autopia than anything found on a public road. The fact that it's being sold from the original designer is strange plus that we've never encountered before. How many folks buying a used Shelby Cobra, for instance, ever got to meet the Texan legend...oh...wait...yeah he hated those kit cars...
The Reptune GT uses standard Mini front engine, front wheel drive and according to one source this may be one of only a few cars ever built. A vintage Reptune brochure is included below and lists the total vehicle weight as 1390 lbs, making for decent performance even when equipped with the Mini's original putt-putt 4-banger.
See a better gullwing equipped kit car? email us here: tips@dailyturismo.com
Image credits, kijiji.ca
Originally posted as 15k: Gullwingless: 1976 Reptune GT, Austin Mini Based Kit on Daily Turismo.