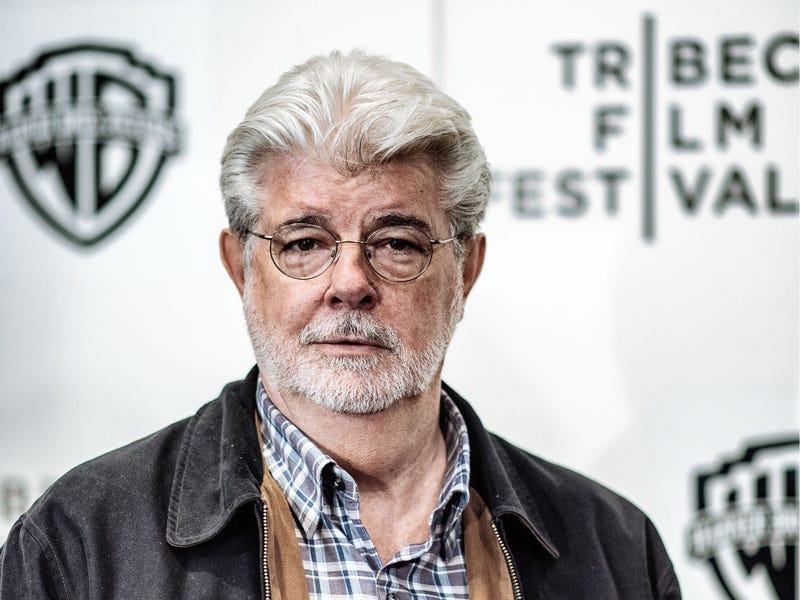 I mean...I know I've made myself a multibillionaire several times over with this Star Wars Thing. I know I have more money than god right now. No, probably more money than God, Jesus, Vishnu, Hapaestus and Sargeras combined. Yeah, that's more like it. That's good, right? Yeah. I'm a billionaire now. I could...I could just be...be happy with that and...and...
GODDAMNIT IT 'S NOT FUCKING FAIR!!! WHY? WHY DIDN'T YOU ALL LIKE I-II AND III? WHAT DOES VII HAVE THAT MY ORIGINALLY DEVELOPED MASTERPIECE OF SPECIAL EFFECTS TECHNOLOGY DIDN'T? BESIDES DECENT WRITING, SCRIPTING, CHARACTER DEVELOPMENT AND ALL THAT OTHER CRAP NO MOVIE NEEDS??? I BUILT THE LARGEST GREEN SCREEN IN THE WORLD AND HAD THE MOST POWERFUL RENDERFARMS IN CALIFORNIA MAKE THAT TRILOGY FOR YOU, AND ALL YOU UNGRATFUL ORANGUTANS OUT THERE DID WAS SHIT ON IT! I GET TO BE SATAN AND HITLER COMBINED WHILE YOU SAME HATERS JUST LEAP ALL OVER EACH OTHER TO SUCK JJ'S LENS FLARE ENCRUSTED SABER COCK!!!
...Oh...Oh dear. That was too much. I'm sorry everyone. I...I'm okay. I'll be okay. Right after I roll a blunt or two and kick back some brownies. It's okay. Everything's going to be okay.