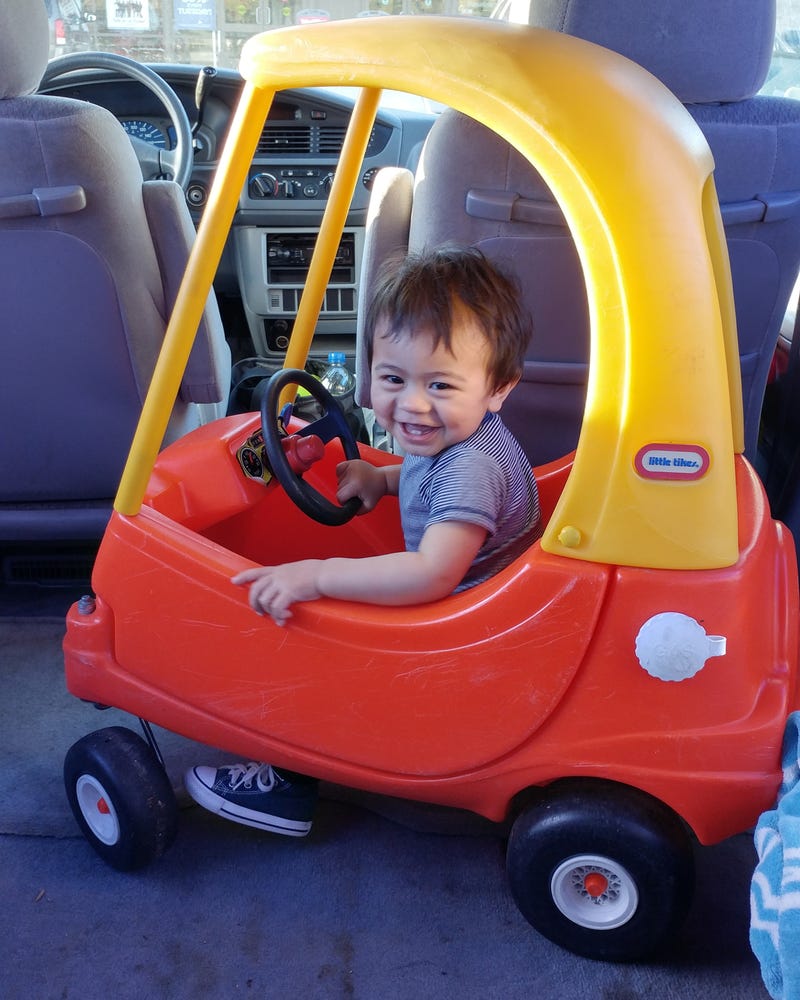 Started the day off by picking up this mint 1st gen coupe for pennies on the dollar.
While out and about we drove by a thrift store and decided to stop and check it out and I found this absolutely amazing old school 16" Free Spirit Red Rider Banana Seat Bike for the measily sum of $6.23.
The bike is in real awesome condition with brand new tires and it is also 100% complete. I will add this to my things to restore list for when my son is a bit bigger. For now I will hang it as wall art in the garage.
The cozy coupe hoarding is getting a little out of hand.
I don't quite have plans for all of these just yet other than the pink one will probably be painted and likely used as the daily beater. The red one is practically mint for a 25+ year old car so I think I might just restore that one with a good cleaning and new decals. It's almost too nice to mess with. I think I'm gonna take the blue one to the next level as the dedicated show car.
In case anyone has wondered what Stock vs Not looks like: