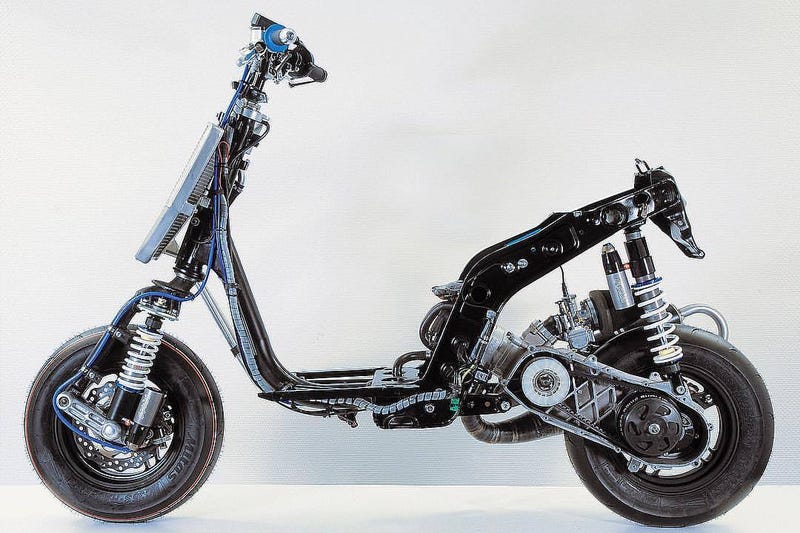 He's broken the chains that forever bound me...
...To collecting just smarts by taking me out on my first actual motorcycle riding experience! It was raining and we dominated the local area with scooters of fury. Oh my gosh, this is definitely one of the best decisions I've ever made. Two wheels good is hilariously fun!
Perhaps conceived out of tiredness, we both came up with an idea for this year's late summer/fall Gambler 500: A scooter gang!
This is bad.
I'm slowly beginning to realize that my smart's offroad build is sort of indefinitely on hold. I *could* have finished it three times this year, but instead I got a fourth smart, a motorcycle, and now a condo. So I'll let my goal to have a non-offroading thing into an offroader transfer into two wheels!
My idea is to take a cheap 150cc Chinese scooter, strip off all of its body panels, then "Mad Max" it with ridiculous mods using random junk from my failed smart car mods over the years.
*Goes to Craigslist, searches for "Tao Tao"; refines search to less than $500.*
It'll have LED spotlights, I'll probably try to get some sort of saddle on there, then for Gambler 500 flair I'll paint something a silly colour (wheels?) and slap on some RGB lights. Because why not? If Razer has taught me anything, you have to RGB ALL THE THINGS! I'll then try to source knobby scooter tyres because you know, offroad and all that.
Side note: Next month I'm upgrading my storage unit from a 10x20 to a 15x30. The larger unit is equidistant from my condo (15 miles), however it's significantly cheaper and the form factor will allow indoor parking for (all at the same time):
- Six smarts
And...
- However many motorcycles I can line 30 feet of wall with.