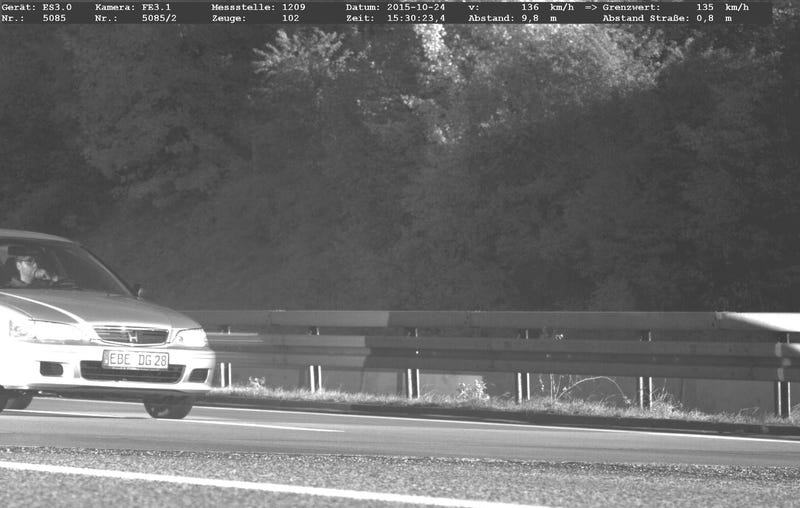 We all like taking pictures of cars, especially our own cars. Getting a picture of yourself actually driving your car is kind of tricky, though. Sure, you could tell a mate to wait for you to pass by, but with "Winter is coming" and the constant drizzle you would have to pay a lot of beers. Fortunately, the goverment installed those automated photo booths, which are pretty handy.
This time I went for the cheap €20 option. There's a lot of room for improvement! The last time I went for the €180 full package and got this:
Just as with everything else, quality comes at a price.
Also a shoutout to the state of Brandenburg: I love that you always offer a link to download the pictures. This is good customer service! Other states don't do this. Even though I don't live there and only have to pass through from time to time, I will from now on try to only use your services.