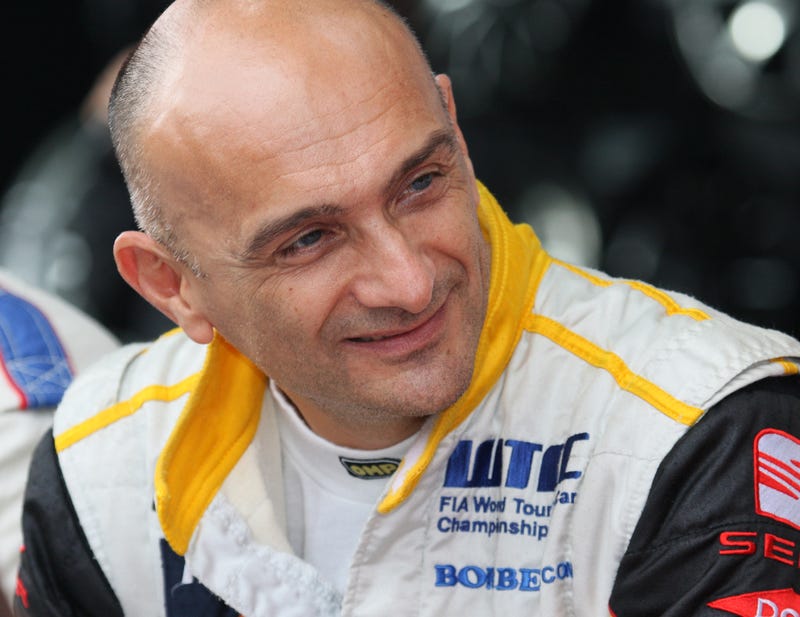 Gabriele Tarquini turns 52 today, and what a fantastic career in motorsport the man from Italy has had. As I've grown up, drivers have come and gone in the variety of motorsports I've shared an interest in, but one man has always seemed to be there, and that man is Gabriele.
Gabriele has been racing consistently at a high level since before I was born, and that is an achievement in itself. He participated in 79 Formula 1 Grand Prix's between 1987 and 1995, and has 199 World Touring Car Championships races to his name, including 19 wins and 17 pole positions. Those numbers are sure to increase with him still driving for a factory supported Honda team. He has three touring car championship titles to his name; the 1994 British Touring Car Championship, the 2003 European Touring Car Championship and the 2009 World Touring Car Championship. Tarquini also won the 1991 Formula 1 Indoor Trophy, an event I spoke about in an article I wrote just earlier today (Formula 1 Indoor Trophy). By winning the 2009 WTCC, Tarquini also broke a record held by Juan Manuel Fangio. Gabriele Tarquini is infact the oldest man ever to be World Champion in an FIA series. He broke Fangio's 52 year record in 2009 when he won the WTCC at the age of 47 years and 266 days behind the wheel of his SEAT Leon touring car.
He is perhaps most famous in my rain soaked home land of England for absolutely driving the wheels off his gorgeous Alfa Romeo 155 even to the point where he nearly rolled over on a couple of occasions, and it was in this car in 1994 where he took the BTCC title ahead of the man some consider to be the greatest touring car driver of all time in Alain Menu. He also took home Autosport's National Driver of the Year award in '94.
Regarded by many of his contemporaries as a very talented driver and an honest and kind gentleman, the longevity of Tarquini's career pays testament to his fantastic ability behind the wheel and to be 52 years old and still competing in high level motorsport is a terrific achievement. Had he been given competitive machinery in Formula 1, he would have scored many more points than the single one he did. Always entertaining behind the wheel of whatever he drives and remarkably still driving at 52, Happy Birthday Gabriele! I hope you can continue to entertain us all for a few more years yet!