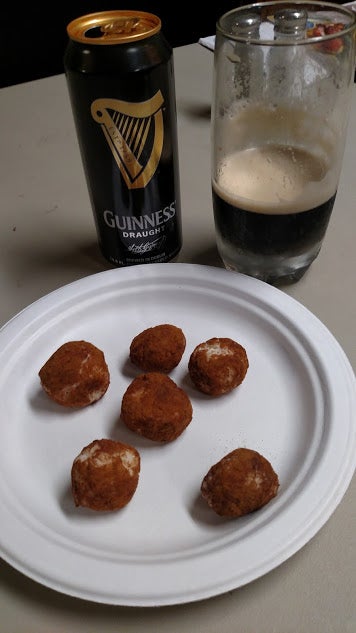 So I am celebrating with Guinness and "potatoes." I'm not a fan of corned beef and cabbage. I usually make a nice Irish stew, but no one else was interested so I didn't feel like it this year.
For those of you not from the Philadelphia area and are not familiar with "Irish Potato Candy," (recipe) you are missing out.
Yes, I am fully aware that neither coconut or cinnamon are native to the Emerald Isle, but it is a wonderful sugar bomb. Pairs nice with stout too!