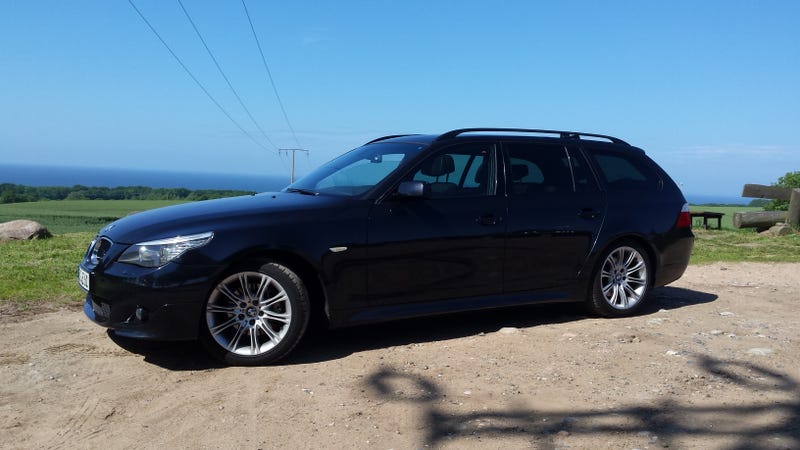 The cars! Let's start an appreciation thread. Why do we love what we drive?
Let me start off with this fat cruiser. It's Negan's "Lucille" compared to Michonne's Katana. It may only have the lowest of the I6 engines BMW offered at the time, but it is the most powerful car I ever owned, so it does feel fast TO ME. And it sings! Revving that thing never gets old.
I bought it as an Autobahn stormer since I moved to an island in the Baltic Sea a couple of years ago, but my parents (who aren't getting any younger) live near Munich in southern Germany. A 960 km journey I have to do regularly.
It took me a while to find a one-owner, BMW service history example with most of the specs I wanted.
- Carbon Black paint
- Full M-Sport package
- Shadow Line
- comfort seats OOOOoooh, I just love them. Perfect for a guy of my height.
- Pano roof. I know that they get a lot of flack from enthusiasts who complain about added weight where you don't want it, complexity, water leaks.... It's just nice to have while it works.
I bought it to make these long treks on the Autobahn less tedious, and it does just that. Instead of being worn down on arrival, I feel sad that I can't drive it any further.
It's a saloon on wheels and it fucking looks the part! Now show me all the hate for Chris Bangle/or your wheels and why you love them.