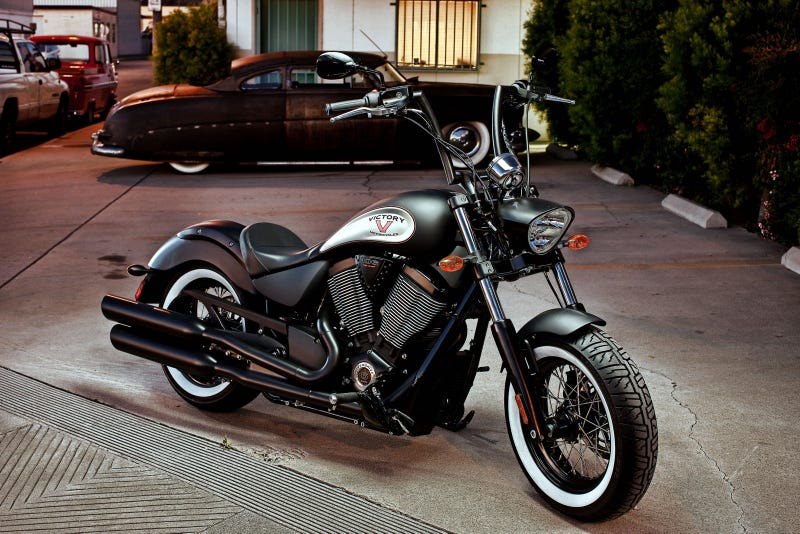 This morning, to my astonishment, my co-worker informed me that today, Victory Motorcycles has ceased production on all new motorcycles. May we all pour one out for Victory, their presence may not have been strong, but they offered a very compelling alternative to the Motor Co, and IMO had the best chance of anyone to knock HD down a notch or two.
This especially sucks because I was hoping to upgrade from my Sportster within the next couple of years, and while the HD Street Bob currently was my top pick, I was strongly considering a couple of Victory models. Currently I'm not at the point in my life where I want or need a large touring bike, but the Victory Cross Country was everything I ever wanted in a tourer, and I really would like to own one some day. I know there will always be used bikes, and Polaris will continue to manufacture replacement parts for ten more years, but this really has me thinking twice about buying a Victory. With a Harley, it's pretty much guaranteed that there will be parts and replacements readily available for 30, 40, 50+ years. Will the same be true for Victory? I certainly hope so.
Polaris owned Indian Motorcycles will remain in business, so here's to hoping Indian brings over some of the modern American cruiser bad assery that was Victory.