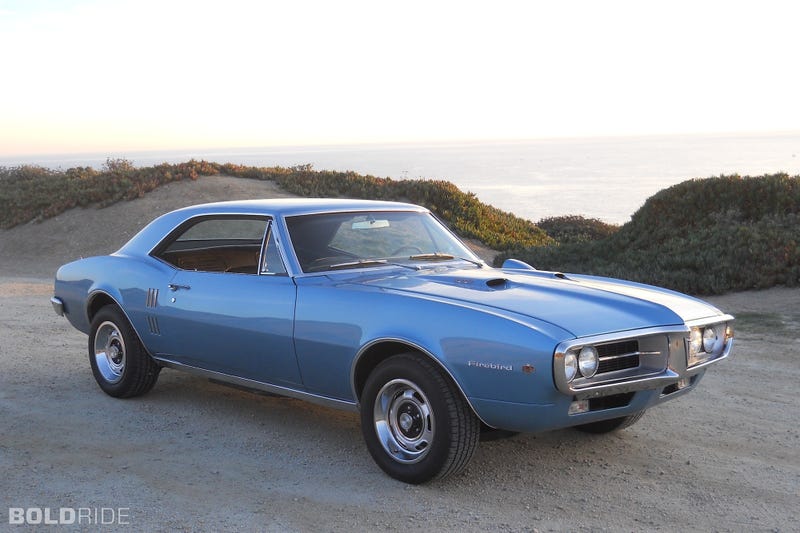 Step 1: take a '67 Firebird Sprint (yes the pic's of a V8, people don't seem to take nice pics of the I6...)
Step 2: Hop up to 237bhp (net) and 246 lb-ft on triple carbs, or bore/stroke to 302cu with a Chevy 292 crank and make 233bhp (net) and 304lb-ft (taken from actual dyno runs of hopped up OHC 6s). Probably more to be had tbh...
Step 3: Swap in 2nd gen Corvair IRS transaxle with a beefier 4-spider carrier
Step 4: Enjoy your ~235bhp, SOHC, IRS, 4-speed transaxle, ~1500kg, 54% front (as opposed to 57%) nice-handling pony car made entirely from the GM parts-bin available in 1967...