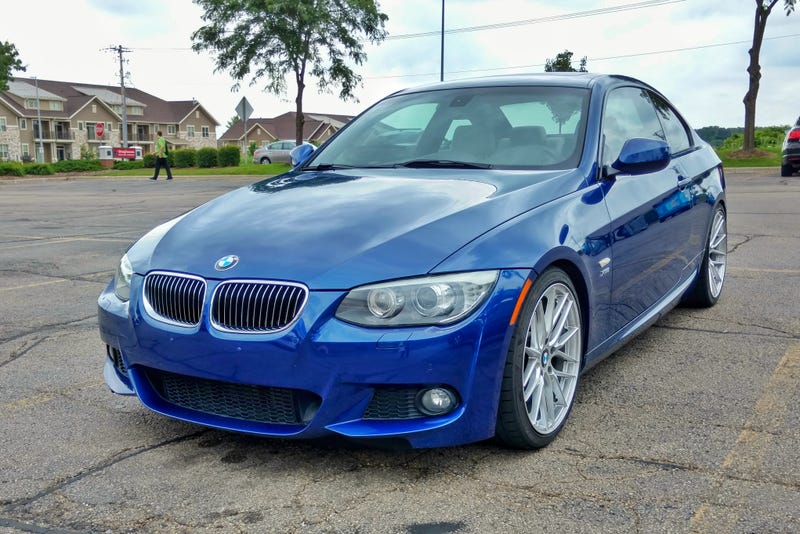 My new suspension is on the car! I took a slight gamble on my choice of B&G springs because there weren't any pictures of their drop on a 335xi coupe, but I took the plunge based on some photos of a 328xi sedan. The drop looks just about perfect!
Before pic, for reference, of the terrible stock xDrive wheel gap:
Next step is it's going for an alignment tomorrow and then I'm measuring fender clearance for wheel spacers, because I'm getting a little rubbing on my struts right now when I'm at full lock and low speed, like in a parking lot.
So...it's going slightly more towards hellaflush, but not really, because it's needed to stop that rubbing.
One more pic of the drop from the side: