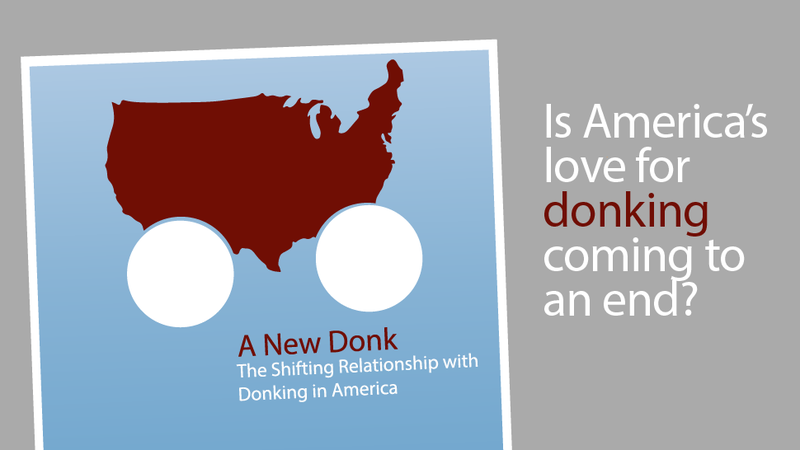 In a study titled The Shifting Relationship with Donking in America Dr. Eciprac Telorvehc attempts to understand why Generation Y (Millennial) and Generation Z are less inclined to donk. Dr. Telorvehc outlines a few significant reasons he believes the donk boom is over and it will not return.
In a section of the report titled, The Rising Acceptance That Donking Can Lead to Shitty Ride Quality, Dr. Telorvehc says that because Generation Y and Z have been coddled most of their lives, they expect the same level of comfort from their donked vehicle. He goes on to say, "The post-Baby Boomer generation wants a level of luxury and performance that today's donk just doesn't offer."
Telorvehc's study says that while price barriers to donking have come down, the traditional designation of donk life has evolved, to the extreme. He says, "The price of 20-inch wheels and tires have fallen 43.6% in the past 10 years, but 20-inch wheels are now an automotive standard and are no longer considered donk. This market growth of bigger wheels has forced 'true donk' to 24-inches and greater."
The study also discovered a trend of increasing transaction prices for used late-model Chevrolet sedans that mirrored the Donk Boom (see graph Figure 5).

The report shows that from 2004 to 2009 donk growth was slow, but steady and in 2010 it began to level off. We had a chance to speak with specialty rim maker and installer, Donking-on-a-Budget.
During the boom the company was so successful that in 2008 they launched a separate line of wheels dedicated to faux metal-plated rims. The top selling wheel of 2009 was the Onimacle, a 27-inch artificial platinum plated spinner.
The company CEO, R.McDonald, said "Younger generations takes a bus to our shop and ask if we can plate their iPad or Xbox. We saw the market shifting and responded by started an online service, Bling-It-for-Cheap."
During a media call Dr. Telorvehc said, "the end of the donk boom will bring uncertainty to many in the business, but America will prevail and find a new automotive passion to take its place."
It remains to be seen if the donk craze will return to 2010 levels. According to many reports younger generations of Americans detest cars and loathe the thought of driving. This fact combined with the need to maintain high levels of disposable income to purchase iPads and limited edition sneakers mean that donk may in fact be dead.