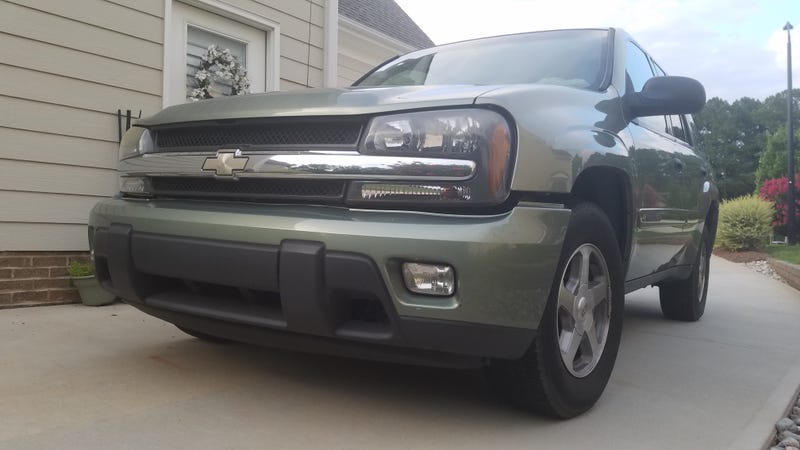 So I decided to take good TrailBlazer photos.
Shoutout to my friend Marissa for letting me use her driveway for my unusual photos of random parts to my car.
TrailBlazer fact: the 2003 Chevrolet TrailBlazer accelerats from 0-60 in 7.6 seconds. That's mildly surprising.
There's dead bugs stuck in the headlights. I'm too scared to touch them.
Never seen before angle. The yellow sticker is for a exotics dealership in the area, which sells Ariel Atom's. I also miss NC's red letter plates.
I'm starting to hate the TrailBlazer a little less...