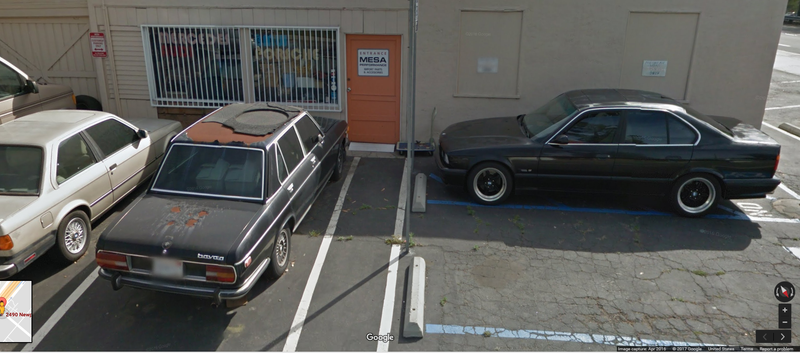 One of the places I want to stop when I visit SoCal next month is a parts place in Costa Mesa that I've been going to for 30+ years. The owner has a rare E34 540 M-Sport, and at least as of 2016, still drives it. I'm willing to bet that his old Triumph chopper is still sitting inside as well. I used to do a bit of computer work for them, and they sold off some of my old parts (mostly wheels and tires), and they really helped out when I was unemployed and needed some stuff to keep the 525i rolling. Some of the customers can be real dicks, though. Someone stole my leather shift knob that I left on the counter for a moment while I checked out a printer issue; the store was nice enough to give me a basic one so that I could drive without puncturing my hand.
The building actually dates back to the late 1800s and still has a lot of the orginal wood floors. The place is nothing fancy, but they've got a loyal following. I've even seen three generations of the family working in there, and by now I wouldn't be surprised if there's a fourth hanging around.
I was disappointed to see that the tint shop next door is still in business. Incompetent, overcharging assholes, and I'll never go back there again.