Oppo, I have a problem. I already own more vehicles than I realistically have space for but I'm pretty sure I want another. Right now I own 5 cars, all purchased in the last year but I think I'm going to make that 6 soon. Lets run through them shall we...


First off we have my current DD that I bought in January, a 2013 Ford Focus ST. Absolutely fantastic little car, in less than 6 months I've put almost 12,000 miles on it.
Then there is my old DD, my 2001 Jeep Cherokee which Datassun is driving while he finishes his LS/280z swap. This car has a clear path, in August I'm driving it to Michigan to sell to a friend who needs cheap reliable wheels.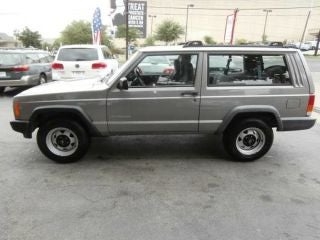 Then there is the Doge Lemons car which is running well and lives at Harris Hill Road right now. Much racecar. Bad tires. Wow.
There is the most recent acquisition (which I technically only half own) a 1953 Willys M38A1
And this week I should finally, finally be taking delivery of the 1992 track prepped Miata I traded my '78 Volvo 242 for.
But now I have a new obsession: I want an old step side Chevy. I blame Roadkill for this:
Now I don't really want (or need) a Muscle truck but now I have a burning desire for a '70s stepside. This wouldn't be an issue if I actually had some land or something but I live in smallish house in central Austin with two roommates. It has a two car garage but that is reserved for the Willys, soon the miata and my roommates canoe project. I could probably get away with keeping it in the driveway since we do have a lot of street parking... And it would be useful to have a truck again for hauling stuff and towing the doge short distances....
Lets fire up the craigslist machine!
Oooo this one looks good
He's only asking $3500 and says he's negotiable on price. Me gusta.
This one has more potential but is more of a project...which I don't think I have time for...
Or there's this one
Or this one:
Gah! So many vehicles I want to own. It is late and I am rambling but right now I'm becoming obsessed with the idea of getting a stepside, whats one more vehicle right? I can handle it... I can quit anytime I want!