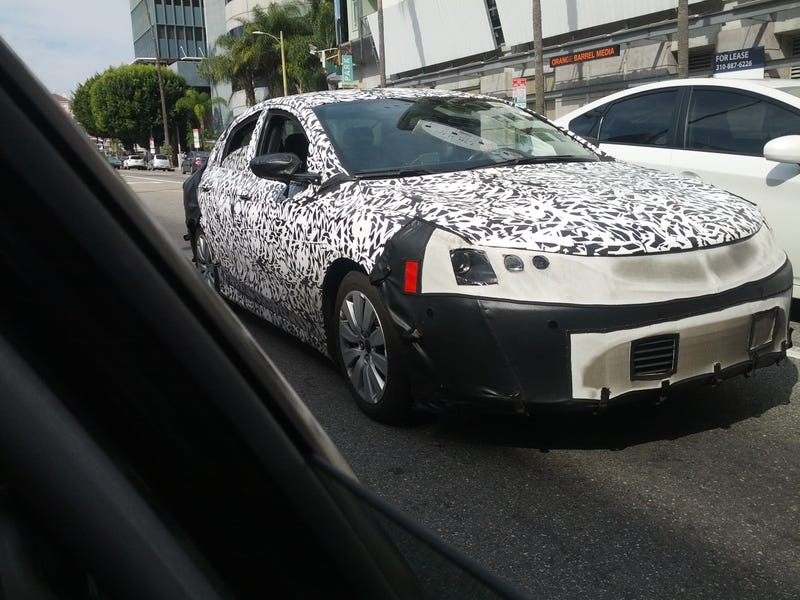 A friend spotted this camouflaged test mule with Michigan plates on Sunset blvd. in LA yesterday. My guess from the lower grille is that it's some sort of Toyota, maybe a 2015 Camry?
Toyota mules have been seen in the LA area with Michigan plates before:

Another view:
What do you guys think?