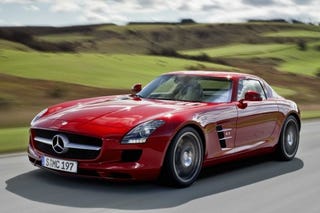 Hi Oppo this is my first post. I have been lurking for an ungodly amount of time on the FP then I found Oppo. On oppo I have been lurking again for a long long long long.......time. I decided to make an account because I need the kind of help only Oppo can provide. I need help finding a new car!!!!!! Recently my little brother was driving my car and someone ran a stop sign and hit him. Everyone was alright but the other guy's insurance is going to total out my car. So the search begins for a new vehicle.
The new vehicle needs to be approximately 30,000 USD no higher than 35,000 USD in price. That includes tax, title and license. It needs to sit four people two of which are over 6'0". Additionally I need to be able to turn the steering wheel. Let me clarify that. I am 6'4" and the majority of my height is in my legs. So that rules out any Infinity, Miatas, Fiat 500s, Darts, Camaros, Corvettes, Sonics, Equinoxes, Volts, Impalas, 300s, Malibus, and Buick Regals. I have already tried sitting in these and my knees do not let me turn the steering wheel. My last vehicle was a 2006 GMC Envoy Denali.
Also just as a little tidbit vehicles are a little obsession of mine. I have been studying them since I was very young (at that time mostly military ones). I am currently 18 years old and have friends with very nice things. My best friend's mom has a 911 turbo convertible, Silverado High Country, and an F.J. Cruiser. His dad has a few 4x4 Silverados classic and new, a 458 Italia, waiting on delivery of his 458 special, a classic racing Porche, is building a Shelby Datona Coupe with my friend, looking to either buy an ariel atom or Catahram Sever, and in the process of acquiring a GT40 used at LeMans. That friend has a built Jeep for muddddding, and a classic porche. Two other friends have built mudddddding trucks. And another has a kick ass jeep he saved up for and bought as a mud toy.
Thank you for your time and have a Rally Fighter and GT40 for your troubles.
Update:
Thank you to Mr. AutomatchTom, Mr. Party-vi, and Mr. Okulski for all of your assistance gaining permission to post to the main page of Oppo.
Additionally, I will update as the search continues.