I am doing a conference at John Deere HQ this week in Moline, IL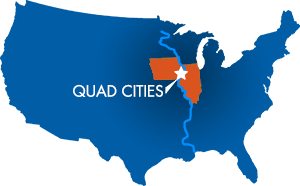 Onan Oppo recommendation, I am staying at the Hotel Blackhawk. Allegedly, it is haunted.
On am interesting note, Cary Grant died while staying there.
I fly in tomorrow, and speak on immigration law on Tuesday and Thursday. Thus, I have time to kill. Any car stuff to see in Quad Cities? Weird history? True crime? What should I make sure I don't miss?