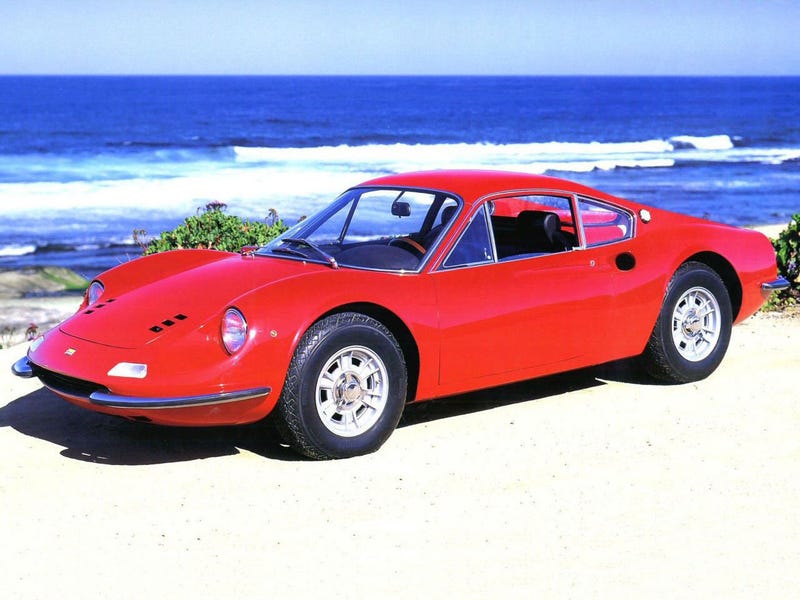 Yesterday, in the NPOCP post featuring the brown Camry wagon graverobber was mocking its mismatched wheels, and he said this about the Dino 206:
But hey, people covet the Dino 206 despite the cars being dimensionally dissimilar from side to side, so just tell people it's like that.
What in the world does he mean by this? Dinos look symmetrical to me... Help me understand...