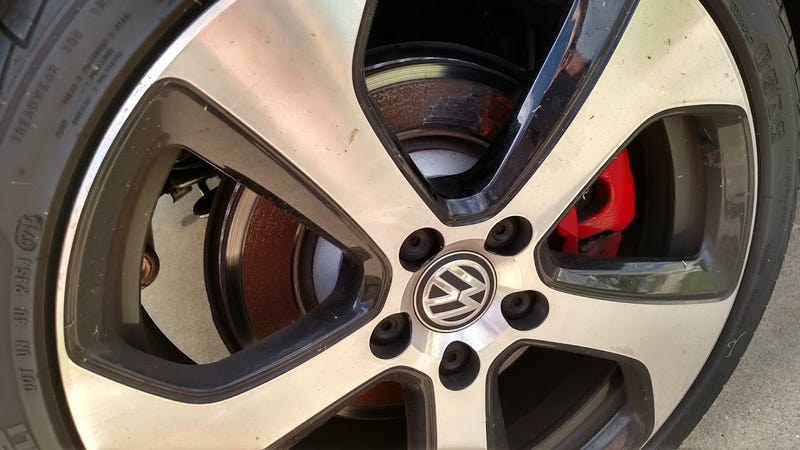 So recently I heard a slight thump-thump when ever I hit the brakes. On my passenger side, rear rotor I noticed this weird build up, which I suspect is causing the noise and is why the rust isn't getting cleaned off. Anyone ever experience this? Yes, I know my wheels are dirty #dadlife.
Close up -
I was able to chip a little away with my finger, but I don't want to experiment removing it with anything sharp. I figure I'll take it to the dealer as this type of thing should be under warranty...I hope.
Any suggestions...solutions?