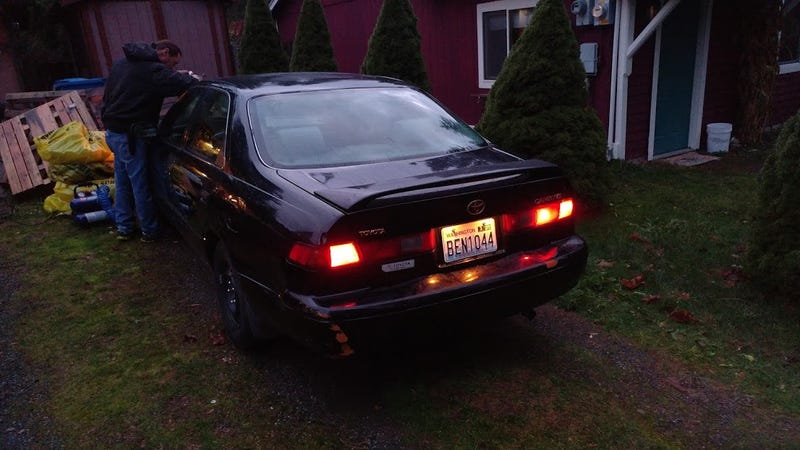 She is on a fixed income and has been borrowing my 87 camry wagon for a bit. She just got some cash and needed help finding a cheap reliable ride. So of course I thought another camry. I got a referral to this 98 camry from somebody else that had a car for sale i was considering a few months ago.
The owner said it lost steering and bounced of the a guardrail so she parked it and bought another car. (the bottom picture shows the damage from the guiardrail). It looks like the passenger front wheel bearing is about done, but it got me (slowly) home fine. Mechanically it seems good for a car with 243k miles on it. The 2.2l 4 banger runs quiet, auto transmission shifts well and all the power stuff works. It's got 2 new tires on the front, and recent a brake pad job. plus a full set of studded Blizzaks as a bonus. For $300 I couldn't pass it up.
I am going to get a friend to do the bearing, get the cracked windshield replaced, buff as much of the bad spots in the paint as well as possible, replace some burned out light bulbs and it should be good to go for her!