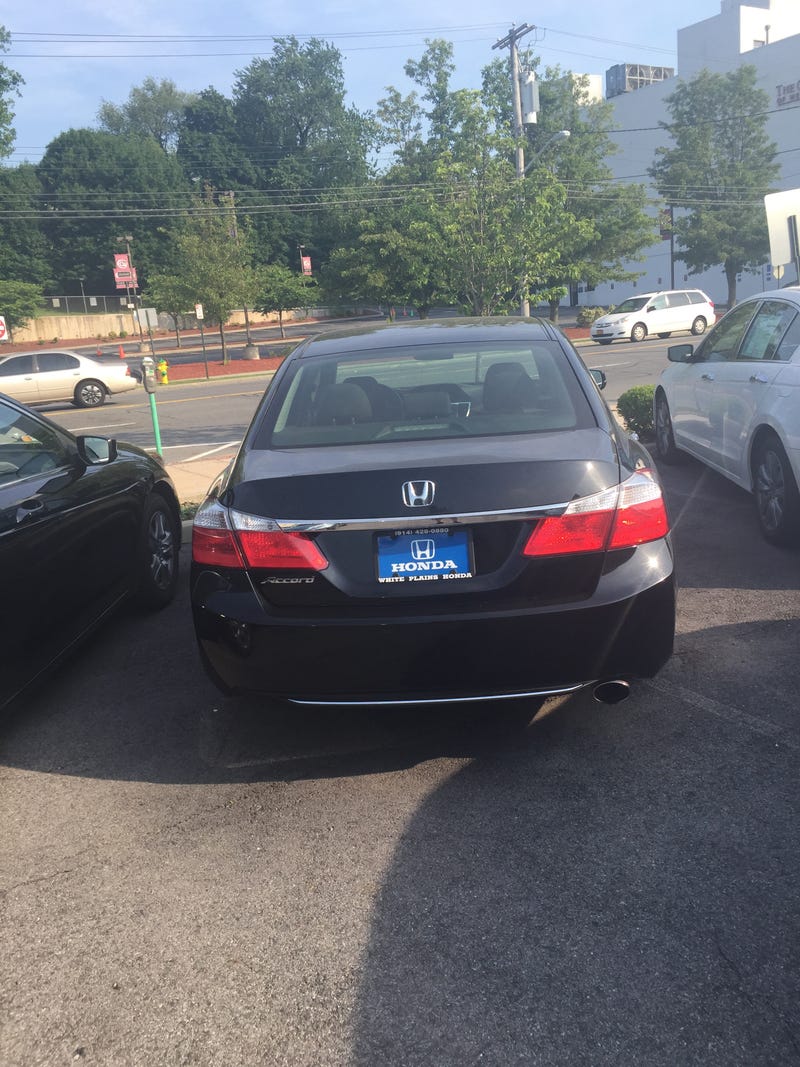 So my cousin who recently got a trucking job asked for my help in getting a car, he needs it to get from the city to jersey and back. He was very set on getting certified used Honda Accord 2012. We went to white plains Honda where my girl had gotten a used car from years ago. We found a ex-l 2012 36k miles mint leather and sunroof.
We took the car for a test drive my cousin loved it, when we get back to the lot I tell the sales guy we want this car but we don't $19,000 want it, he goes back and forth with his manager and we worked it to 17,000. Manager comes out to give us the bad news that we will not be able to drive home without the car as the car has not gone through Honda certification, and that it would take 2-3 days to do so(stupid why would you have it on the lot) my cousin didn't seem to mind the wait.
The salesman then points at a 2013 accord black on black sunroof but no leather and it was priced at 21,000 he insist on us going for a test drive and he would talk to his manage as I told him we were not going to spend more then the budget we had in mind. We get back from the test drive I loved the car but the fact no leather was a big no no for us. Salesman comes back from talking to his manager and tells us how he needs to sell a car today, and that he would have leather installed on the car and give it to us for $ 18,000. My cousin almost jumped with excitement he thought it was a great deal I thought so too, oh also the car has only 18k miles. We took it home that day my cousin was very happy with the car as it meets his needs, and he felt I had stirred him in the best direction, I told him also at the end of the day it was his decision to make.
Overall it was a very good dealership experience the salesman was not pushy and worked with us (my cousin English is not too good) he was not annoyed with us speaking Spanish back and forth.