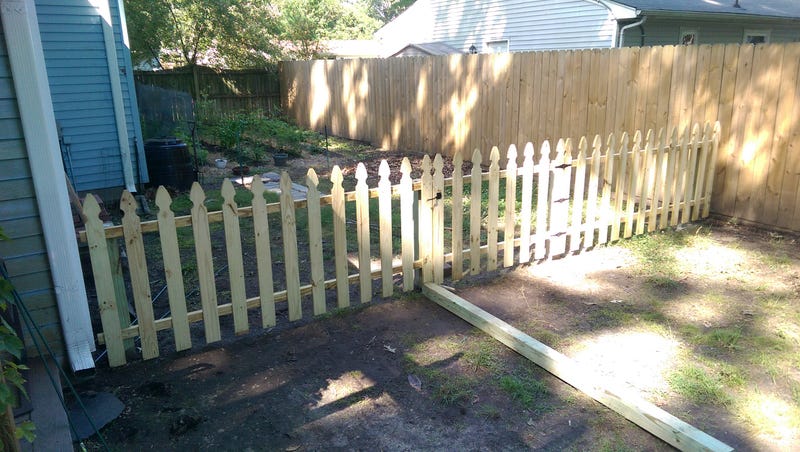 Their garden was getting crowded, had some extra real estate.. so it expanded.. by a lot. 4x4's cemeneted in the ground, generic picket fencing. And while the ground is immensely un-level.. the tops of those boards are as level as can be. (The big 4x4 is holding the post in place that shifted during curing)
These are the things I'm looking forward to come home ownership time.
Also a buddy of mine's uncle (big car family) has a Gremlin with an LT1 and T5 project car I'm possibly interested in. Trans needs rebuilding but his dad started off as a tranmissing tech/rebuilder - I've watched him rebuild on and it's amazing work. The body is solid, no rust, needs paint but this could just be what I need.
"I'll sell it to you, I need money and to make room in my shop"
"You'll get the money but you and I both know it's staying in the shop until it's done. I'll just write you a monthly child car support check"