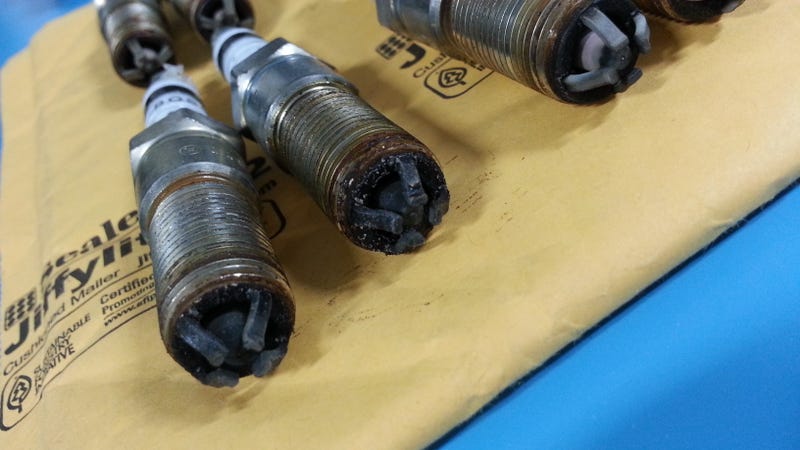 So after pulling my plugs and seeing some scary stuff, I just said screw it, and got new plugs. The old ones were Bosch Platinum 4+, and looked like they had 40-60k miles. Explains the rough idle.
So, I just got some Bosch OE Platinums and they work great. They installed easily, the gaps were correct out of the box (of course I checked them), amd I got them in without trouble. Took me a little longer than removal because I was taking my time and making sure I didnt strip the threads from the block. Last thing I need.
With the Catch Can, Shorty Wires, new plugs and Cold Air Intake, the HEMI Wagon is in great shape. Idles very smooth, starts right up proud as can be.
Once I get the rest of the engine bay cleaned of grunge buildup, Ill get to the real glamour shots. For now, shorty wires on the right, stock on the left.
Suspension is up next, followed by wheels and tires.