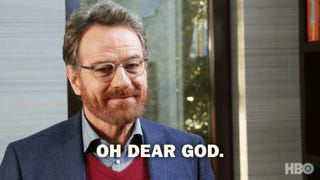 Another house, another offer. Now for the usual painful wait and inevitable disappointment. We just did our pre-inspection this morning and (un)fortunately it came back extremely positive, so I didn't pull my offer. There are at least four others on the table, that's all I know and now there's nothing else I can do.
I've been playing the, "if we get it, great; if not, oh well" stance pretty hard on this one. And my wife always says she's in the same boat... But then she calls me with this just heartbreaking amount of positivity. Almost an assumption that we are for sure going to get it, no matter how many times (IT'S BEEN MANY) we DON'T GET THE HOUSE. "I'm going to throw the biggest house-warming party!" "I couldn't stop myself from calling my sister about it!" "I drove by with so-and-so today to show them!" "Our offer is really strong! [it is] I have a good feeling about this!" She does this... every time... and it's so sweet, and it is exciting. But then when we don't get the house, she becomes one very sad lady. And so much of me is like: shit I wanted it too, but pump the brakes otherwise we're going to live and die by every house we like. Obviously, it's no surprise I married my opposite. She pull me up, and I tether her to the earth. Basically, I'm a total drag.

Don't wait around for my "we didn't get the house" post, I'm treating it like a certainty. At this point, it's only newsworthy if I actually get an offer accepted, on something, someday. So when I post a picture of a Paseo convertible later this week, please think to yourself, "Yep, bastard must have lost out again. Sad!" I'm planning for the long haul, people. I'll be renting and scheming. Eventually we'll catch a break. 6 months, 12 months, I will wait. No problem.

.
.
.
.

.
.
.
.
.
.
But I really want that goddamn house, too.