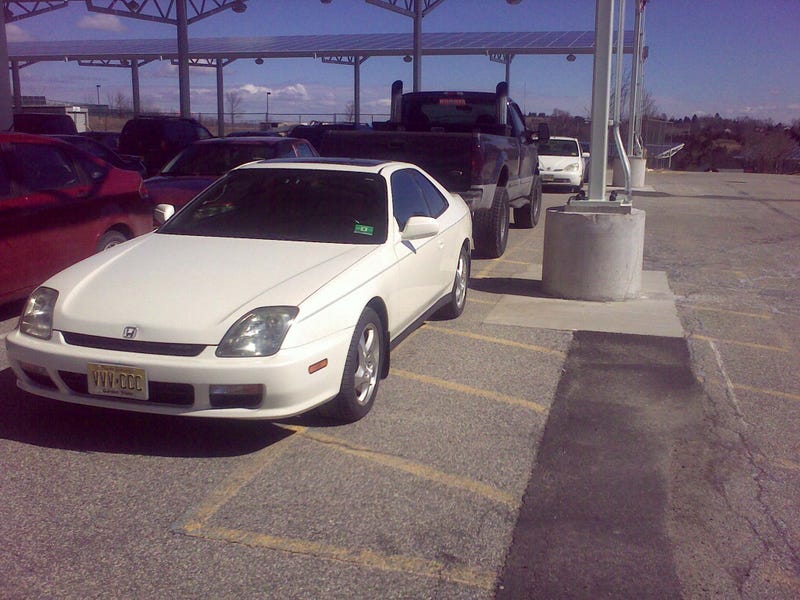 So i made it a photo op with my Lude. But i actually like this truck. Any deisel with dual stacks, i gusta very much.
Also, spotted a fellow 5th genner today, in crystal blue metallic, expcept he was a very old man and didnt realize i was giving him the approving hand gesture.
And lastly, had quite a lol when a done up Civic SI stalled out in front of me at the stop light. To make up for it, he dumps the clutch, spinning the wheels for a good 15 feet trying to make up for the embarrassment.