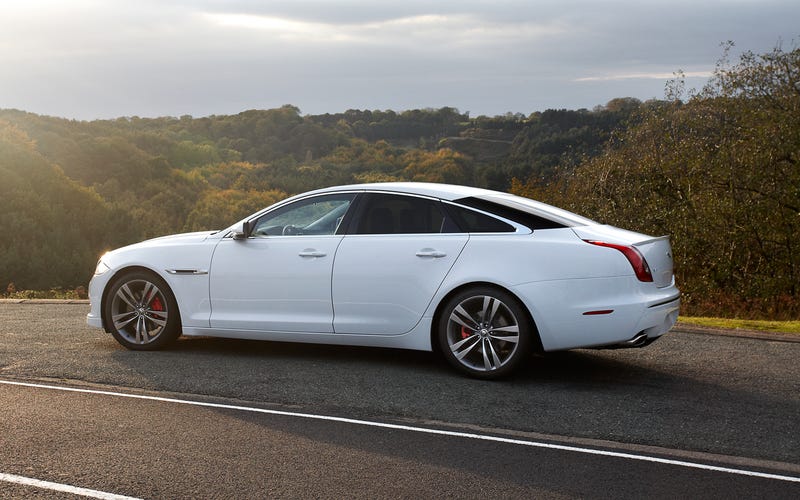 I like the Jaguar XJ. I hate the Jaguar XJ's blacked out C-pillars. In theory this idea is fine. In execution, the black C-pillar is a total failure, because if you're trying to make the side and rear windows look like one continuous glass surface, don't stick a chrome strip in between them.

Jaguar does not sell a lot of XJs.
This is because, like me, many smart full-size luxury sedan buyers see the pillars on the Jaguar XJ and say, "What the hell is going on with this pillar? I'm going to the Mercedes dealer now."

The pillars are vastly improved when combined with blacked out window trim. Observe.
But that doesn't fix the issue entirely, because the bottom of the black C-pillar trim does not line up with the bottom of the black side quarter window trim.
ALL JAGUAR NEEDS TO DO IS EXTEND THE BOTTOM OF THE BLACK C-PILLAR TRIM TO LINE UP WITH THE BOTTOM OF THE QUARTER WINDOW TRIM.
Observe this crappy artist's rendering done by me on pixlr.com on my work computer.
This is so much better. Do this now, Jaguar. I expect a 4% commission on all increased XJ sales over 2017 levels.