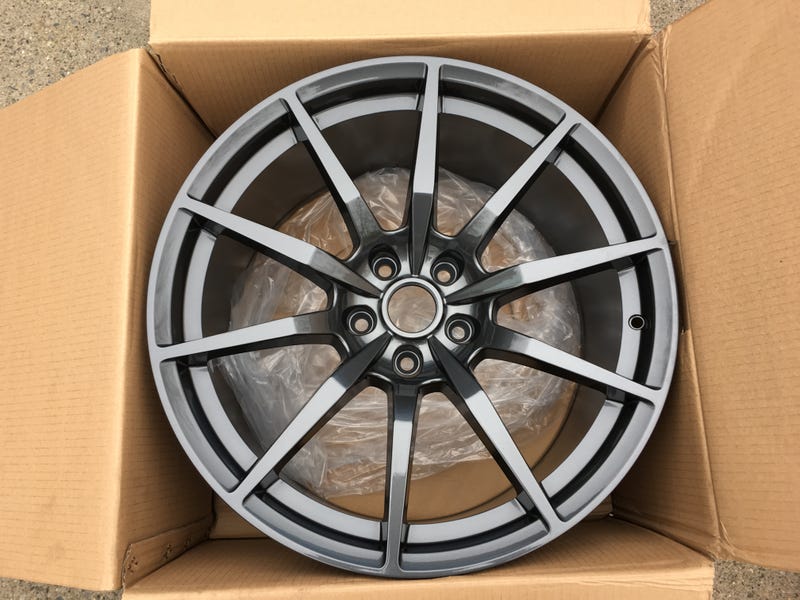 Unfortunately, they won't be mounted today because three out of the four had bad dents in them that would've needed to be banged out.
How bad?
Terribad -_-
I've no idea where along the line this happened, if they were shipped like this or UPS fudged up.
Only one of them would've been worth putting on. I'm now going through the process of returning them and hopefully getting a new set. Bummer, and these were the only wheels in my budget that I liked.
It's in the 60s and up now, the winter tires are gonna have to stay on who knows how much longer.