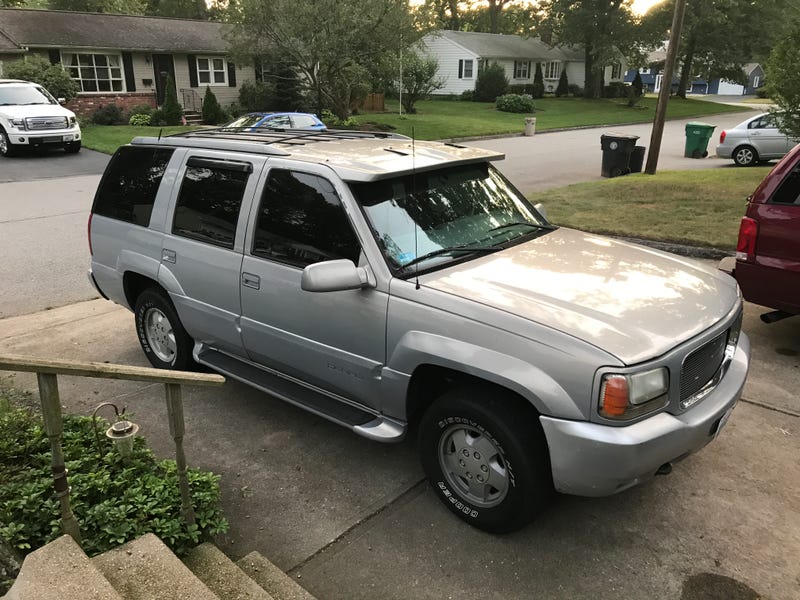 This is the other half of my Land Cruiser replacement, a 2000 GMC Yukon Denali that I kinda hate but will ultimately like. The good news is that it runs and drives great. The bad news is almost everything else.
The windshield is broken, it's got a check engine light on, ABS light is on, 4x4 doesn't work, AC cycles but doesn't blow very cold/hard, the headlights are gross, steering wheel is gross, tires are meh.
To that end, I've scheduled it for a windshield, I'm researching the CEL and ABS lights, I charged the AC and it just needs more refrigerant, I'm ordering headlights and a steering wheel. The tires are fine for now.
On the plus side, it's got barn doors!
I believe that to be the second best way for the back of an SUV to open. First is a split folding tailgate, then barndoors, third is a regular full tailgate, fourth is being repeatedly kicked in the dick, and fifth is a full side swinging rear door.
Anyway, this is the real project here, not the Miata.