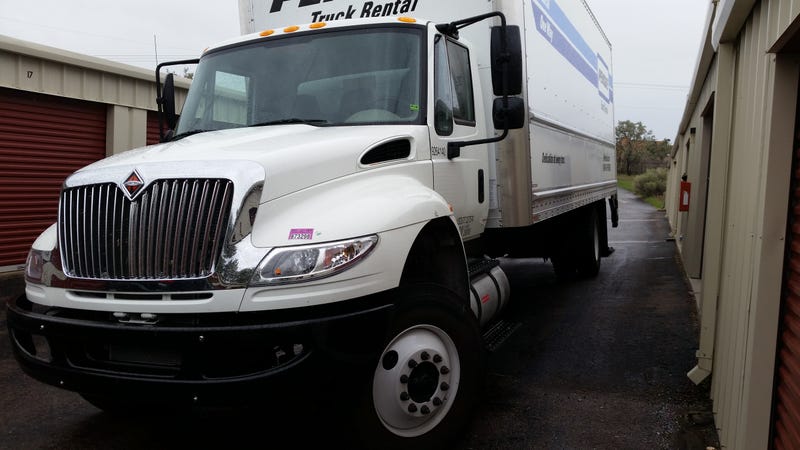 Here's the rundown.
Acceleration: 6/10
Acceleration is decent considering the size, 0-60 comes in at "yes"
Braking: 9/10
The brakes have two sections of pedal travel. The first mm or so is a gentle suggestion of lower speed. The next mm and the foot after that is heimlich maneuver, emergency halt, stop-this-train-i-need-to-get-off powerful.
Cornering: 3/10
It can turn corners, if you're careful.
Ride: 8/10
Why doesn't every car have pneumatic springy seats? This is off the fucking chain.
Gadgets: 7/10
Playing with big diesels is fun, and you get air brakes to make all sorts of fwooshes and hisses. Lift gate in the back is great for lifting rolled up rugs, or crushing the legs of Paulie Two-Toes after he tries to cheat you. Stereo has an aux-in port, which is nice.
Fun factor: 8/10
This is probably the closest thing to driving a semi that you can do without a CDL. you will feel unstoppable, and the urge to crush the puny smart cars will be strong.