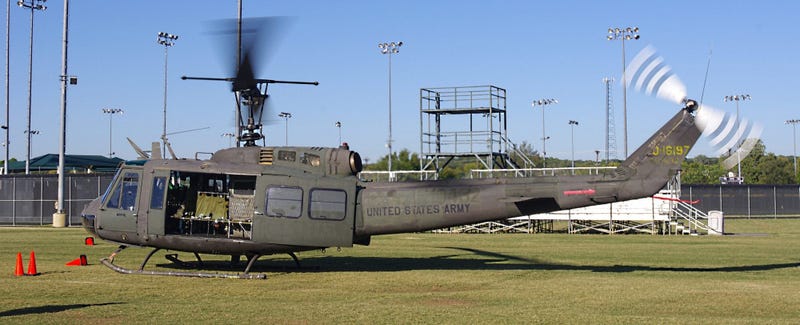 When someone asks, "There's a possibility you could ride in a helicopter, do you want to go?" The answer is always "YES!"
Late last night I got a call from my friend Alex. An aquaintance called him to come out and shoot some GoPro footage of a helicopter flight. Funny thing is though Alex doesn't own a GoPro. However, he didn't let this little detail stop him though. He asked if I, and my camera, would like to ride along.
That's why the crack of dawn found me scavenging for a clean shirt and stuffing my camera bag. I jumped into Alex's car and headed to Mr. Hawk's house. When we showed up and greeted one another I couldn't help but notice the confused expression on Mr. Hawk's face when Alex introduced himself.
Turns out Alex's contact information was transferred to Mr. Hawk's new phone when he synced it with the Cloud. The Alex he was trying to call never got the message and the Alex he did call, my friend, happened to also be a film maker. Despite this mix up Mr. Hawk was totally cool and invited us to ride along anyway. He turned out to be a really gracious and humble guy with an affinity for building big 4x4s and collecting surplus military equipment.
Mr. Hawk pulled the chopper out of its backyard hangar using a Jeep for a tow vehicle (what else would you use) and we went about setting up our cameras. I couldn't help but notice the way this setup made the whole rig look like an Army play set for grownups.
It's a 1968 model Bell UH-1H Huey ID #68-16197. This thing saw three years of combat action during the Vietnam War and there's even tell of it flying the Kingsmen on secret missions into Cambodia. Today's sortie was a less dangerous one; Mr. Hawk volunteered his services and his helicopter to transport four Medal of Honor recipients to a local high school to give a presentation.
Once the cameras were affixed we started rolling. The pre-flight safety speech went something like this, "This is an experimental aircraft. In the event of an emergency exit the ship at ten and two o'clock, don't go back toward the tail rotor. There's a fire extinguisher on board, it's for putting out passengers. If the ship is on fire don't try to put it out just let it burn."
US Army Major General Patrick Henry Brady preparing for takeoff.
Everyone climbed in. I was last to load and had to cram my body into an impossibly small space between Alex and another passenger. The turbine engine made its signature whine and set the butterflies in my stomach to fluttering. Then, slowly, the rotors began to turn overhead. They began turning faster and as Mr. Hawk adjusted the blade pitch terra firma fell politely away. We left behind the roiling and swirling dust as the grass waved farewell. The big green bird moved gracefully up and forward in the same motion. I thought it would be jerkier and clumsy as it took off but I was wrong. It felt light and effortless.
Any anxiety I had about taking flight melted away as we gained altitude. I saw the rural town shrink beneath me as I looked out through the open side of the chopper. The aircraft listed to my side and I was thankful to be buckled in snugly. Eventually I stopped clicking away with my old Pentax and just tried to soak in the experience. It was surreal to actually experience the familiar womp-womp-womp sound I had only heard before in Vietnam War films.
It wasn't until later, back on the ground, that I realized what must have been going through the heads of the four decorated veterans on board, one of whom flew these things in Vietnam. For me this was a cool opportunity to spend some time in an amazing piece of military history. For them it must have represented something else entirely.
After an open air flight of maybe seven minutes we approached the practice field of the school. Mr. Hawk skillfully guided the chopper down and hovered momentarily before setting us gently down. The prop wash off the big overhead rotor scattered the orange cones that marked our landing area and beat down the short turf in a massive circle around us. The turbine engine throttled down and the blades slowed again.
I jumped down back to the Earth and I felt grateful that I was not carrying a M16 into battle while being fired on by Viet Cong. The distance from the bottom of the passenger compartment to the ground is much farther than I expected it to be. I'm 5'11" and it's nearly up to my hip. It's easy to see how someone could shatter an ankle jumping out of one of these. Once out of the chopper instinct told me to duck down and move out from under the overhead rotor with haste. Once clear of the blades I spun around to shoot a couple pictures of the aircraft with the rotors still turning.
After all the passengers disembarked and loaded into golf carts to be carried off to give their presentation I got to spend a little quality time with the Huey and its owner. Small children, lead by their teachers, were allowed to get up close and personal with the chopper.
I saw my opportunity to crawl all over this thing and took it. The interior is covered with the signatures of passengers including the veterans who were on board today. Once in the chopper it smells of fuel and that hard-to-place, know-it-if-you've-smelled-it scent of an Army surplus store. In military fashion everything is built sturdy and simple.
I'll admit that I had practically no knowledge of how whirlybirds stay aloft. I started asking questions and Mr. Hawk was very generous with information.
Sunlight filters down into the cockpit through tinted glass and washes the myriad of gauge faces, switches, buttons, and levers in green. Between the pilot and co-pilot's knees is the Cyclic. Moving this stick manipulates the swashplates which adjusts the pitch of the rotor assembly to determine the direction of flight.
To the left of the pilot seat is what's called the Collective Pitch Control, or Collective Lever. This lever is home to the throttle control as well as the blade pitch control. Twist it like a motorcycle to give the chopper more gas and pull up for increased blade pitch for take off. Pushing it back down takes pitch out of the blades.
In front of the pilot's seat on the floor reside the Torque Control Pedals. These are manipulated to control the pitch of the tail rotor blades. This counteracts the torque of the overhead rotor and to spins the chopper around. Hard to visualize? Try this video. Flying one of these seems like a balancing act.
Mr. Hawk also works with the Wounded Warrior Project taking veterans on flights in his chopper. He says the older guys just get a kick out of seeing an operational Huey. For the younger guys he does something he refers to as "Aerial Management." This is shorthand for raining hot lead onto Texas' overabundance of feral hogs from the open side of an airborne helicopter in the name of population control.
This is where I had to depart. No return trip for me, which is a shame because there was talk of flying over a river which would have made for excellent video and a good story. I want to thank Mr. Hawk and Mr. Skinner for making sure everyone was safe and had a memorable experience. You never forget your firsts, and I'm glad I got the chance to have such a unique first exposure to helicopter flight.
You can see more of this Huey in action here. You read more by me at my website or follow me @AaronVStarnes.
Aaron Starnes is a journalism student and freelance writer from Texas. He works for a company that builds hot rods and does restoration work. His articles have been featured on Jalopnik and is the author of two blogs.