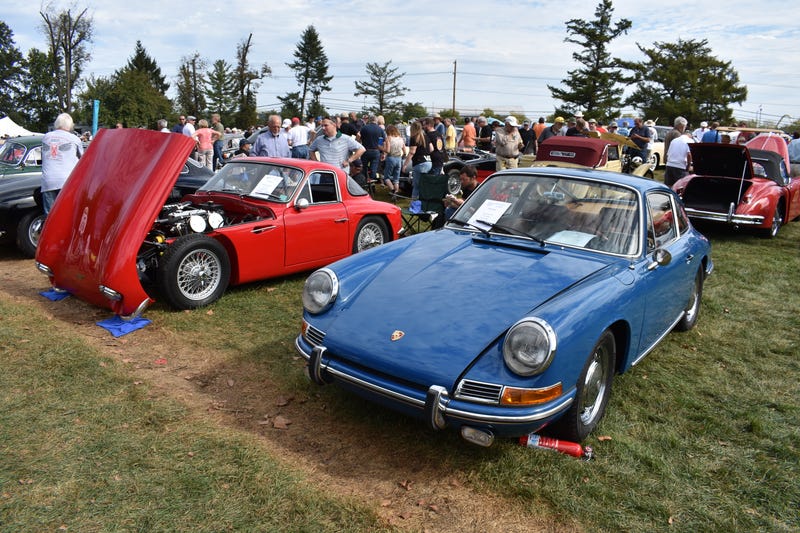 The clatter of antiquated engines, some nearing a century old. The bouquet of unburned fuel, many weights of oil, well-aged leather, the occasional hint of cigar, and the distant yet constant aroma of Hershey's chocolate. Vintage and classic cars as far as the eye can see... these best describe the sights, sounds and smells of the AACA Eastern Division Regional Fall Meet.
The Fall Meet has been running since 1955, and occurs during the first full week in October. The meet features a large multi-day flea market and car corral, a vintage race car showcase, an old-time movie night - all leading up to the main event, the car show.

The general rules for the show are simple; the vehicle must be at least 25 years old, and it must be stock. As you can imagine, the variety of cars in attendance is quite large.
Below are my personal highlights from the show field; many more pictures can be found here on Flickr.