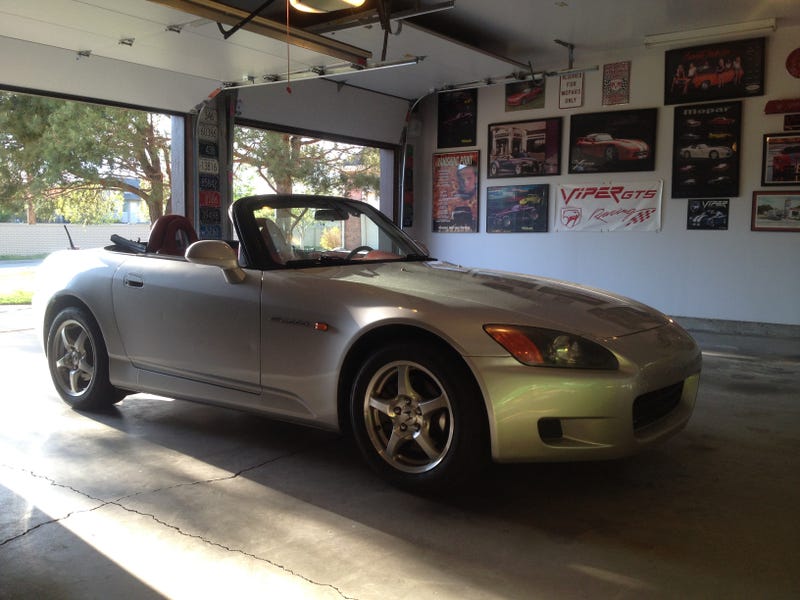 In my quest to own every douchebag car ever made, I've hit a real milestone. (More Pics Included)
The Legacy GT is now gone and this is the next chapter. Although having a manual LGT was quite a unicorn, this car is much better, I must say.
Getting the spec chart out of the way, this is a 2002 Honda S2000 that's BONE STOCK with 117k miles. It's one of 341 Silver AP1's with the full red interior.
I've owned it now since last Monday, and it has been an absolute riot. However, there are a few niggles: It's a very harsh right, lots of wind noise, and the stereo blows.
But, it's a small price to pay for the pure amount of bliss that comes bundled up in such a small package. The engine is as fresh as day one. It revs freely and I even acheived 27MPG on my first tank. (295 miles x 10.79 gal) This is also my first convertible ever, and the first I've driven that wasn't in mid-August or December, so I'm driving everywhere top down
Don't bother asking what I paid because it will depress you.
Any other questions, feel free to ask.