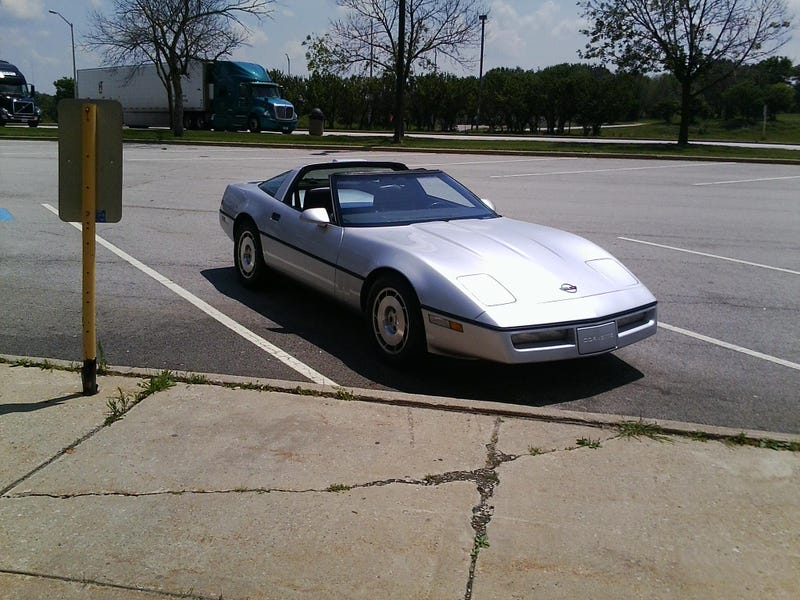 Hey Oppo. What's goin' on? So, I've had Christine for a little over a year now. I am loving every minute of owning her, but an opportunity has arose. I have the chance to buy a Bright Aqua Metallic '92 Corvette for $6500 from a distant family friend. This car only has 68,000 original miles, and is in near mint condition. The guy bought it for his father as a surprise gift, but his father didn't want it. So now he just wants to get back the money he paid. We checked with my grandfather, and he is not in the correct financial position to buy it right now. So, the opportunity has been given to me. The car would look identical to this. Bright Aqua Metallic with white interior.
We are going to look at it tomorrow. We'll run a Carfax on it and get it checked by a mechanic. In all honesty, it seems like a great deal. More HP, less things to go wrong, and a higher resale value if I need to sell it in the future. What's not to love? Thing is, I'm madly in love with my '86. My heart is aching right now just thinking about getting rid of her. But, if everything is as nice as it sounds, I know the '92 will be the better car, and that I'll end up loving it just as much. So, what do you guys think? Should I upgrade to the '92 if it is nice, or should I stick with my beloved '86?
TL;DR: I have an opportunity to buy a '92 Corvette. Even though it is most likely better car, I am deeply in love with my current Corvette. So I'm having troubles deciding, and am asking for some opinions.