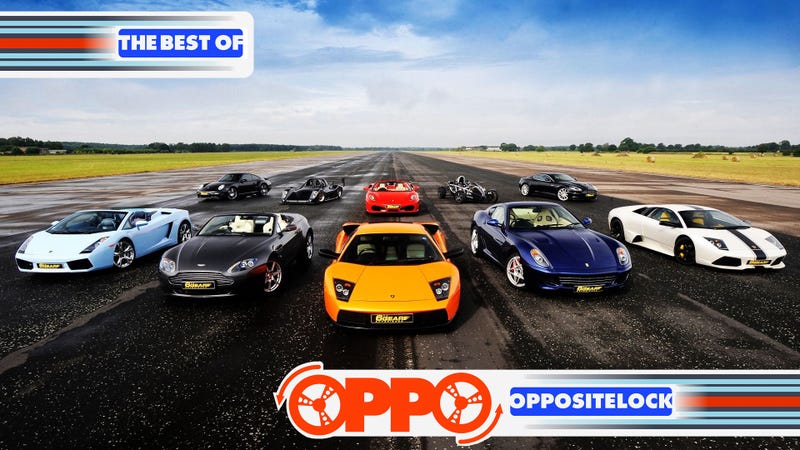 Gathered here are the Oppositelock posts that people put a good deal of effort into writing on Wednesday. It includes a trip to the Jalopnik Film Festival, a little history of the SN95 Mustang, affordable racing and more.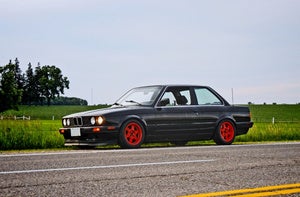 "The first rule of the Jalopnik Film Festival is: You do not talk about the Jalopnik Film Festival. The second rule of the Jalopnik Film Festival is: You do not talk about the Jalopnik Film Festival!" – Matt Hardigree. I was unfortunately unable to make it to the first half of the opening night party at Classic Car Club Manhattan, but I feel as though that must have been part of an opening address that Mr. Hardigree (or one of the other senior writers) had given to kick off the party. I say that because three weeks after having been part of this awesome event I'm still wondering why I haven't seen anyone talking about it on this thing called the internets? To help fill that void I figured that I should share my Jalopnik Film Festival (JFF) experience.
As a part-time professional car-buying consultant I have gotten several inquires from a number of you wanting to know the details of this fun job. The other day I opened the floor to any questions you had. I tried my best to address all the big ones in this post.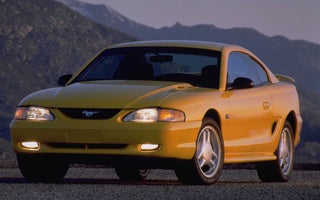 While America is still at odds with the shutdown, grab a glass of lemonade, a big ol' slice of American apple pie and let's remember why America is awesome through the SN95 Ford Mustang.
.
.
Growing up wrenching on rusted out hulks of forgotten German/Italian/French steel, playing in a band, trying to be a good student in high school and college and dealing with all of my personal life issues certainly had something to do with the skill set I possess, and my station in life, but never moved the needle much in my views on life, and how I interact with it. Last night I was ensconced in reading the news online, seeing more coverage of the NYC biker rage incident, which could have easily been me cutting a few of those jerks off (I did), and I decided to tune out and pick up an old bound friend instead.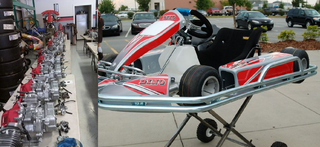 We will probably never see a 24 hour Formula 1 race, but what if you wanted the closest thing to it and didn't want to mortgage the house to get some seat time? Well, thanks to Johan Schwartz (and his wife!), if you're an average Joe and live on the east coast, you're in luck. (If you don't know who he is or only know about his 51 mile drift, it would behoove you to check out his sweet video resume)
There are so many posts that decry cars being made without a MT. Then people post and defend robotized manuals. We've seen good posts about why car companies don't create a MT option if the demand isn't there. We understand the business behind the decisions. What I don't understand is why everyone argues about which transmission is better. I'd like to state that I think the truth is clear, and it's seldom discussed: THERE IS NO WINNER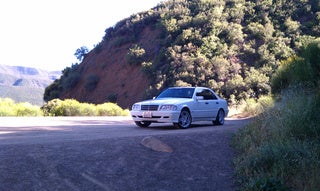 I love my car, it's my first car and it will be my last car; I will be buried in my car, and I won't get crushed because I plan on installing a roll cage first. But, I never drive it, it's a garage potato. It sits at one side of the garage with protective elements all over it and a battery tender always attached so it's ready to go the moment I decide not to drive it.
I have seen quite a lot of "X as cars" so I decided to jump on in the trend. This won't be a half-assed pick a player/pick a car, post a picture, write one sentence then done. Nope, I actually thought about this for a while and will give a pretty good explanation for my choice. I plan to do this in parts, so this instalment will feature RB's and WR's.
The Best of the Rest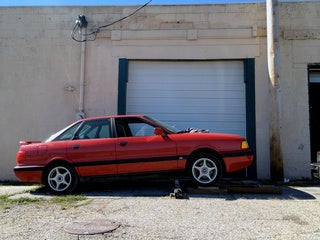 NinetyQ finally got the control arms off his Audi. Highmodulus bought a BRZ. KalakaBoooom bought a new beater and inadvertently discovered some results of negligence and corrosion. Jlmounce introduced his previous fleet of cars and shared some of the insanity brought on by the restoration of his '69 Firebird. RaymondStantz shared some of the frustration associated with owning a rare automatic Talbot.
As always, If I've missed something and you would like me to include it, let me know.
Fun Discussions
There were several posts that asked questions and sparked some good discussion on Wednesday. Take a peek and chime in on some of them listed below:
Just the #tips
Honourable Mentions
These posts have already been shared with Jalopnik directly but deserve to be mentioned again because they were first posted in Oppositelock:
Want to participate on Oppositelock? Check out the general handbook for posting on OppositeLock as well the Oppo tools to help you get started.