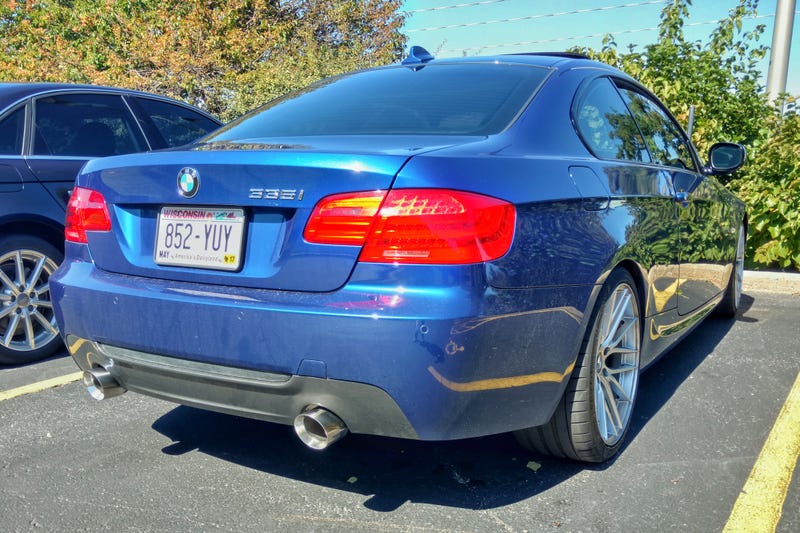 In keeping with my theme of suggestive titles of posts about exhaust tips, here are the new ebay 4" tips on my car. I kinda wish the muffler shop got them a little more flush with the bumper but I don't hate the look. Yes I know my car is dirty, it rained yesterday.
UPDATE: I'm still trying to decide on whether the tips stick out too much. The people in the BMW forum where I found these generally have them a bit more flush with the bumper, like such:
Here's another angle of my (slightly cleaner from more rain) car:
Not a huge difference of course, but I'm on the fence about whether I'd want to have them more flush.
For the record, my crazy coworker who loves Italian race bikes, guns, MURRICA, his Toyota 4Runner SR5 Premium with TRD bits 'n bobs that he calls a TRD Pro but isn't a TRD Pro, and making generalizations about minorities, says that my tips with their bit of extra sticking out "look bad to the bone."
So there's that.