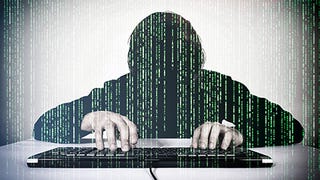 Our fearless Kinja tech guru, Ernie, has chimed in on this post to provide some clarification. Major takeaway: the concerns I list below are things which have remained unchanged in the terms of use since February 2013. That includes age requirements and data collection policies. BUT! Questions remain! Read on...
Ernie was kind enough to link to an explainer that details the two minor changes which have been included in this most recent TOU update, which basically amount to adding "Stripe to process commerce payments," and updating email suffixes from "@gawker.com" to "@gizmodomedia.com."
And, indeed, besides those two changes, the language in both the TOU and the privacy policy remain unchanged in regards to the sections I highlighted below. I couldn't find a TOU dated earlier than 2016, however. And the earliest privacy policy I found (admittedly, in a very cursory search), is dated Feb. 11, 2015.
So what questions still remain? Well, again, it's still the issue of IP address data collection and retention. Even in that earlier version of the privacy policy, the language states, "We do not, however, collect IP addresses or log IP address information."
That appears to conflict with what's written in the earliest still-available TOU, from Sept. 16, 2016, which states, "The Company may log all internet protocol addresses accessing the Services and other information about users' access, and maintain backup copies of content indefinitely."
All these previous versions of the TOU and privacy policy were published in the still firmly Nick Denton-owned Gawker Media Group days. They were published when Gizmodo's Annalee Newitz was asserting that GMG didn't log IP addresses, by design.
And they were published when Josh Laurito, who worked for Gawker's data team (now Fusion Media Group), published the following from a slide show presentation he delivered at a summit in Chicago: "Finally we consciously avoid storing 'grey-area' data like IP addresses, which may not directly lead to identifiable information but can be a key part in tracking identity online."
It begs the questions: what was really happening when Denton was at the helm? And which of the conflicting statements was/is true?
Original (March 22, 2017, 12:48 p.m.): As I'm sure everyone has seen by now, kinja is updating both their terms of use (TOU) and their privacy policy. I was giving the TOU a quick glance and a few things stuck out to me right away, including new rules that no kids are allowed and your identity is no longer safe.

According to the revised terms of use (TOU):
GMG requires an individual to be at least eighteen (18) years old...
Not only that, but they're also kind of asking people to report minor users:
If you would like to report an account registered for a minor, please email help [at] gizmodomedia [dot] com.
That's a fair bit of bullshit considering a lot of Oppos got their starts here while they were still in high school. And I know we've got a few users who are still in school.
Another big change (though, I think this one was actually announced during the last TOU update, but I can't remember) is Gizmodo Media Group's (GMG — formerly Gawker Media Group) policy on logging IP addresses.
Currently, the new policy reads thusly:
Our servers automatically record information ("Log Data") created by your use of the Services. Log Data may include information such as your IP address, browser type, operating system, the referring web page, pages visited, location, your mobile carrier, device and application IDs, search terms, and cookie information.
Before, the non-collection of IP addresses was a point of pride at old-GMG. This was Analee Newitz speaking on behalf of GMG in mid-2015:
Here at Gizmodo — indeed, at all the sites owned by Gawker Media — it's our policy not to log your IP address when you visit our sites or make a comment. As long as you use a burner account, nobody will ever know who you are or where you come from. If you log in with Google or Facebook ... we still don't have your data, but we can't control what those companies do with it.
That came in response to a story she was covering about a subpoena issued to the publication, Reason, compelling them to turn over information on anonymous commenters who frequented their site.
Here's perhaps the most concerning part. While it's true that most places you visit online will collect IP address info and other data, many have policies in place to periodically remove that information. Some will even remove that information at your request. Nu-GMG, on the other hand? They're now pledging to keep it forever. To wit (emphasis mine):
The Company may log all internet protocol addresses accessing the Services and other information about users' access, and maintain backup copies of content indefinitely.
Now, if you still want to access a GMG property but you want to protect yourself, tough cookies because that's not allowed either:
... your User Contributed Content shall be lawful and will not:

...

disguise the source of your User Contributed Content or other information you submit to the Service;
And you are also responsible for any consequences if your use of kinja includes:
... tools which anonymize your internet protocol address (e.g. anonymous proxy) to access the Service;
I mean, I know people are still going to use proxies anyway, and kids are still going to use kinja. But the changes to their data collection policies are still discomforting.
Top image from here.