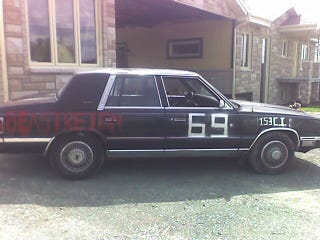 Here's mine : 1986 Chrysler New Yorker, with a 2.5 K engine.
It was slow, it was thirsty and I loved that thing dearly.

Above picture is one of the only one I have of this car; it finished its career in a glorious stock car race (I didn't win).