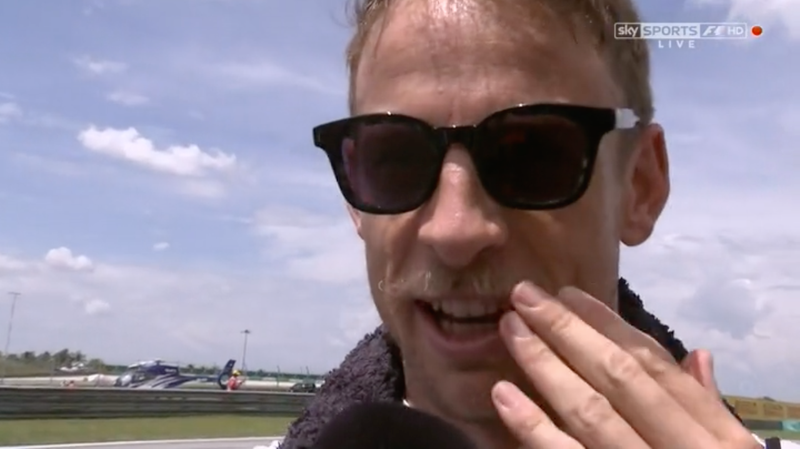 "Oh this? This is my, uh, lip art. Just running something different. It's nice to try new things. It's the same thing with the car, you know, we try different setups. It's not going well, so I just thought I'd try the moostache and see if it helps. So far it's not really [helped], but we'll see."
- Formula One World Champion Jenson Button, on the grid, on live TV, five minutes before a race
Just gaze upon that magnificence. Oh, also, his daily was a RWD wagon for a while.
Mr. Button, come work for Jalopnik when you retire/rage quit because your new Honda doesn't live up to the glory of the old days of MP4/5 and the NSX, and won't even hit VTEC. Believe me, we've all been there.