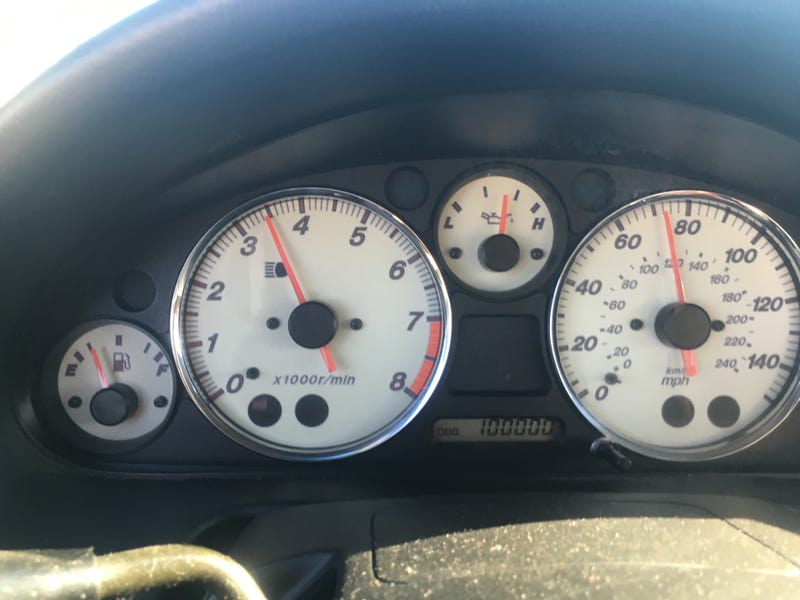 Almost exactly 15 years after my 2002 Miata's build date (August 2001), she's hit 100,000 miles. I bought the car in 2012 with 42k miles on the clock and I've brought it to 100k over the past four years primarily driving throughout Louisiana, Texas, and Colorado.
The Miata has treated me pretty well over the past few years. I've upgraded the suspension to Ohlins coilovers, the entire brake system to a 4-piston Wilwood setup, and the wheels to wider, lighter, shinier gold ones. I've picked up a hardtop and gone through many sets of sticky tires. Through it all, she's never let me down. Here's a list of non-wear items I have had to replace due to failure:

Cam angle position sensor - $35
That's it. The factory clutch is starting to slip, but it'll be fine for the rest of this season. 100k miles of clutch use with many autocross launches is totally acceptable by me.
Next up: Exocet? Exocet. In due time.
Twitter & Instagram: @MarquetteLa
Wheelwell Garage