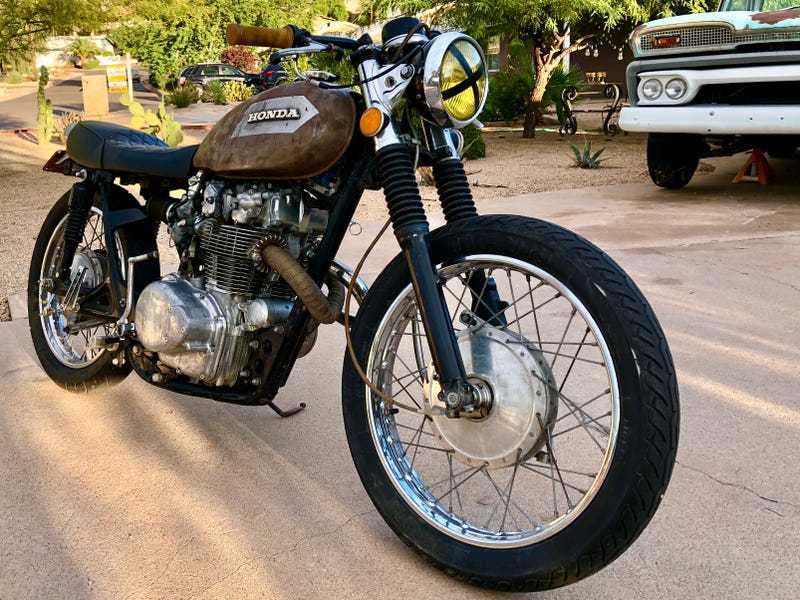 Hit 10k miles on the old girl while sussing out some issues today. I installed some baffles on her, and she's now pulling much harder through the midrange and is cruising a lot smoother at partial throttle. I used a cheap set of baffles off Amazon.
I picked up a used pipe from my local moto junkyard Mecca and cut it down in order to make some cheap exhaust tips. I cut slots on the inside end of the tips so that I'd be able to clamp them down on the end of my exhaust pipes.
I couldn't find the proper sized pipe clamps, so I ended up using 3/4" H-D exhaust clamps and some cut down hose clamps as shims. The set up worked out perfectly. Circumcised my $5 pipe, bolted up the tips and I was gtg.
The pipes are still pretty loud, but have a much softer tone. They used to sound like shotguns, and now they sound like a high caliber rifle being shot through a suppressor. Loud, but soft. I'm still having an issue with her running lean when warm. Gonna check my float depth before looking for air leaks. She runs great otherwise.