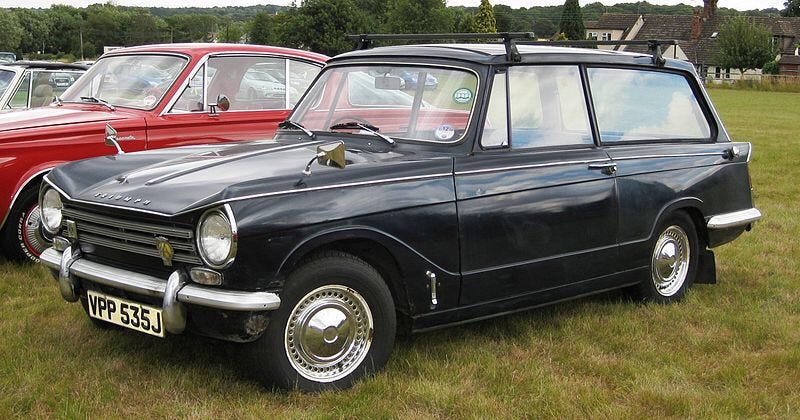 I have a question about hard wired dash cams. Triumph herald estate for your time.
On my way home recently, I wound up with a teenager aggressively tailgating me. When it was safe, I just waved the boy past instead of escalating, at which point he stopped behaving like an inflamed testicle and started driving respectfully, which was the end of the incident.
In what I suppose was an upside to the annoyance, I've been more seriously thinking about dash cams lately. After some consideration, here's what I think I'm looking for:
-Front and rear mount cameras, either independent or centrally recorded. Side views aren't necessary but would be nice, as I've been run off the road by lane changing semis before.
-Greater than a two hour video loop at 1080i/p. My commute is long and I don't want to lose footage.
-Power cutoff compatible with the keyless entry/push button start of a '14 Elantra GT/i30.
Caveat lector:
-Will be installed by me (good intentions, no automotive experience)
-I have experience wrangling electrons.
-I'm not afraid of trying.
Am I spot on or off base in my requirements? What are the pitfalls and things I'm not thinking of? What are the new and creative ways I'll discover to hurt myself?