Ferrari delayed its Le Mans announcement(probably because Luca is going batshit), but what brand would be better suited for LMP1.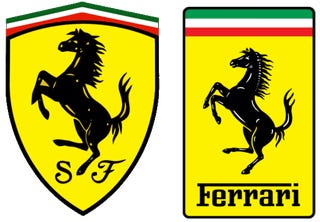 Ferrari seems like the easy choice, but again, the brand has too much exposure with the F1, and theme parks and shitty merch.
There is Maserati too, a brand that aims to be the Italian Porsche.
With Porsche back at Le Mans, it would be ideal for Maserati to compete against it not only for sales, but on track too. But Maserati could do a GTE car too, based on the Granturismo or the Alfieri.
Alfa Romeo on the other hand, can't go GTE.
Why? Simple, it has no car, yet. The 4C is probably too small for GTE and the Euro hatchbacks? Lol.
So going LMP1 is the only way Alfa could race at Le Mans, without launching a car to base a GTE on.
Just like in the Maserati vs Porsche duel, Alfa could expand a future rivalry with Audi, on the track, and what greater track than Le Mans? Still, there are rumors saying that VAG will soon decide what LMP1 brand keeps, and since Porsche just made its return, the axed brand could be Audi(because you know, Audi has nothing to prove in the current WEC era, anymore), so Alfa could arrive in WEC, just to watch its main target leaving.
In the end is simple:
- Ferrari + LMP1 = the series gets more attention from the brand
- Maserati/Alfa + LMP1 = the brand gets more attention from the series